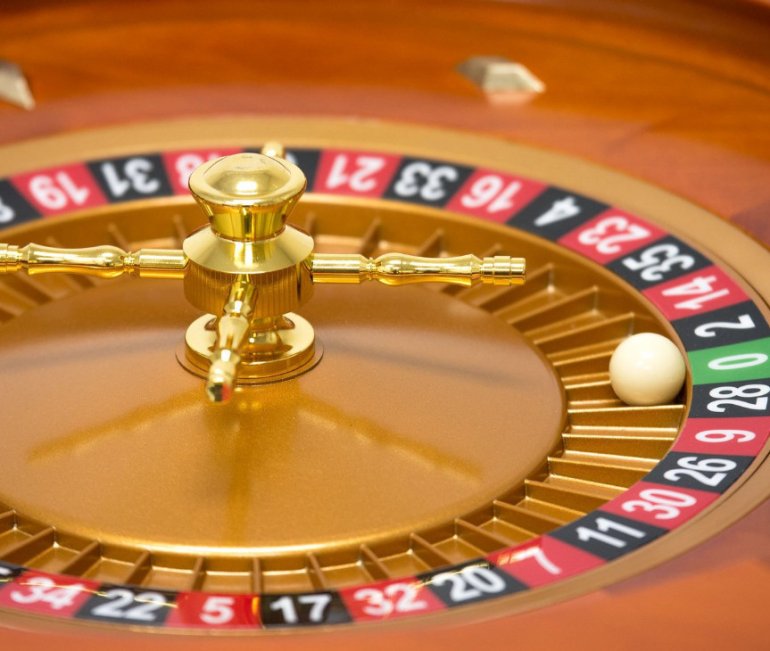 General Description
Roulette consists of a wheel and a table. The roulette wheel includes pockets numbered from 1 to 36. The numbers are depicted against either the red or black background. They are arranged randomly. There is also 0, which is usually shown against the green background. This order of the arrangement of numbers is used on all wheels for each kind of roulette. These numbers are displayed on the table layout, where they are arranged in ascending order from 1 to 36, grouped into three columns and divided into three dozens. Zero is located above 1, 2, and 3.
On the layout there are also sectors for betting on red/black, odd/even, manque/passe, columns and dozens. In addition, there is usually a field for bets on neighbors and sectors. It shows the roulette wheel with the same order of numbers.
ameplay
The croupier announces the beginning of betting and spins the ball. Players place their bets until the croupier will not announce the ending of betting. He replaces inaccurately placed wagers and accepts call bets. All bets at online casinos are made by players. As soon as the ball lands on the pocket with the winning number, the dealer marks this number on the layout with a marker, which is called Dolly. Then he removes losing bets and pays out winnings. The dealer pushes the chips towards the winner but does not touch the winning bet on the layout.
The payouts for bets can differ at various casinos.
Types of Bets
If your bet wins, you receive a payout and collect the winning bet, which can be removed from the field or left for the next round. The types of bets with the size of payouts are discussed below.
Inside bets
On one number (straight up) - 35:1
On two numbers (split) - 17:1
On three numbers on a single horizontal line (street) - 11:1
On three numbers, including zero - 11:1
On four numbers (corner) - 8:1
On 0, 1, 2, 3 (first four) - 8:1
On six numbers on two adjoining streets (six line) - 5:1
Outside bets
On a dozen - 2:1
On a column- 2:1
Equal chances: red/black, even/odd, manque/passe - 1:1
Call bets include bets on sectors (voisins de zero, orphelins, and tiers), on neighbors, finals, split final, and some others.
Versions
There are three main
variations of roulette
: European, American, and French. General principles of the gameplay are identical. However there are some differences concerning the location of numbers, 0 and 00, and some other rules. The French roulette is supposed to be most profitable for players. The American version is the most unprofitable variation.

We recommend that our readers should try to play this roulette immediately at Tropez Casino, Sky King Casino, Crazy Vegas Casinos, which are leading world's casinos.