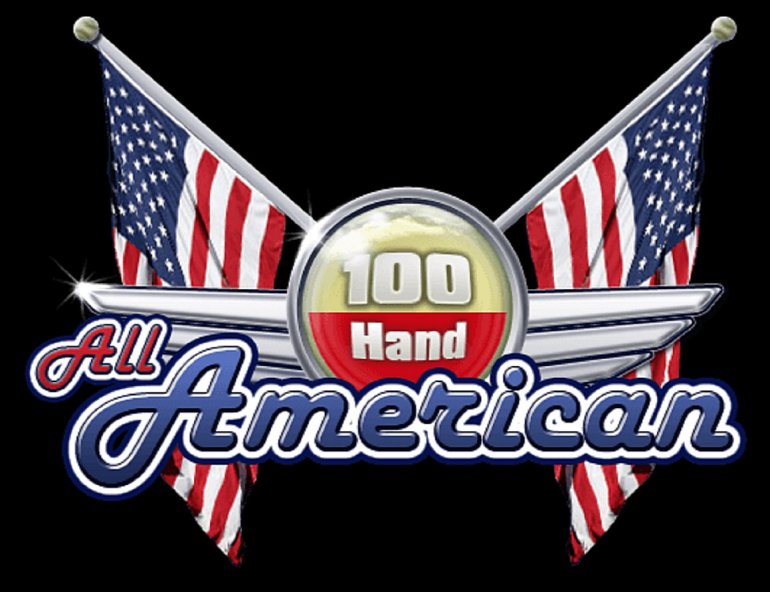 The popular All American video poker has an unusual paytable that significantly differs from the paytable used in other popular models. However many users do not change the strategy while switching from one video poker to the other. This can significantly increase the house edge and reduce their chances of winning.
This article will provide you with some important tips concerning All American video poker and teach you the ways to choose its versions. These recommendations were developed taking into account the statistical data, opinions of reputable international experts, and our personal experience.
All American Video Poker Versions
Let's discuss the different online versions of this video poker released by different manufacturers of online casino software. In fact, they may differ in multipliers for certain hands. We are going to discuss them, using bets of five coins as an example.
All known models offer 4,000 coins for a royal flush.
Most variations of All American video poker pay 1,000 coins for a straight flush, although there are some versions with substantially lower payouts for this hand (for example, 450 coins in All American from Net Entertainment).
Payouts in the amount of forty coins for a straight, flush and full house seem to be one of the most memorable features of this video poker. We have never come across the models of All American with other multipliers.
A pair (jacks or better) and two pairs are paid equally. Any of such hands brings five coins.
The payout for a three of a kind is fifteen coins.
The largest differences are observed for a four of a kind. It may bring 150, 170, 175, and even 200 coins in the versions of All American video poker from different manufacturers.
Choosing a video poker, you should prefer the version with the highest multipliers (if there are no other differences in the rules).
All models of All American allow users to double their payouts. Some of them make it possible to bet half the received amount. Take into account this aspect if you are interested in even money rounds.
Bonus payouts can be found in some models. They can help significantly, unless they are accompanied by low multipliers for hands.
Common Recommendations on All American Video Poker
Since the payout for a royal flush is disproportionately high (4,000 coins) in all kinds of All American video poker if your bet is five coins, you should always make this kind of bet. This is an obligatory rule. There are no exceptions to it.
We want to pay your attention to the fact that you should not use the strategy for Jacks or Better, Deuces Wild, Bonus Poker, and other types of video poker while playing All American.
Mark my words, the game speed does not make any difference. It is much more important to be accurate and avoid mistakes. Ignore your intuition. Your decisions should be based solely on the basic strategy.
All American Strategy
We want to offer you a simplified version of the All American optimal strategy.
Collected hands
Paid hands cannot be split. The only exception is four cards to a royal flush.
No hands
You should hold the following cards (enumerated in descending order).
Four cards to a royal flush.
Four cards to a straight flush.
Four cards to a flush.
Three cards to a royal flush.
Four cards to a straight.
Three cards to an inside straight flush.
Three suited cards.
Three unsuited cards (jacks or better).
Two cards to a royal flush.
Two high cards (jacks or better).
Jack or higher.
Unpaid pair.
You may vary the strategy depending on the value of certain hands. For example, if the payout for a straight flush is low, then sometimes you should try to collect another hand whose probability of appearance is higher.
You can compare these recommendations with those that are provided for games with Auto Hold mode.