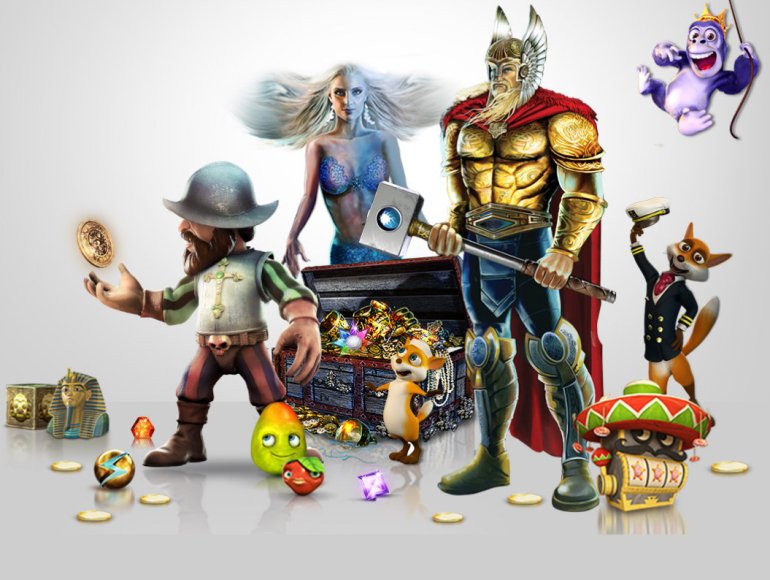 Which studio develops the best slots? Which provider offers table and card games of the highest quality? Which developer offers models with the most colorful graphics and the most spectacular animation? Which brand releases video slots with original bonuses and unique prize features?
Reviewers of the Casinoz virtual gambling encyclopedia have prepared a list of companies whose products are particularly in demand among online casino customers. It primarily includes the famous studios with years experience. However our readers can find several recently founded software providers in the list.
Software of all the providers listed below has its drawbacks. And although the flaws fade compared to their numerous advantages, we can't help ignoring them, so that our readers can choose software that perfectly fits their needs and preferences.
We enumerate all companies in random order. This list should not be considered as rankings.
NetEnt
NetEnt has long been considered the leader in the market of online casino software. Its games are tested by time, hundreds of casinos, and millions of users. It does not rest on laurels and constantly improves its products expanding its portfolio with the models characterized by unique options, modern design features, and well-thought-out interface.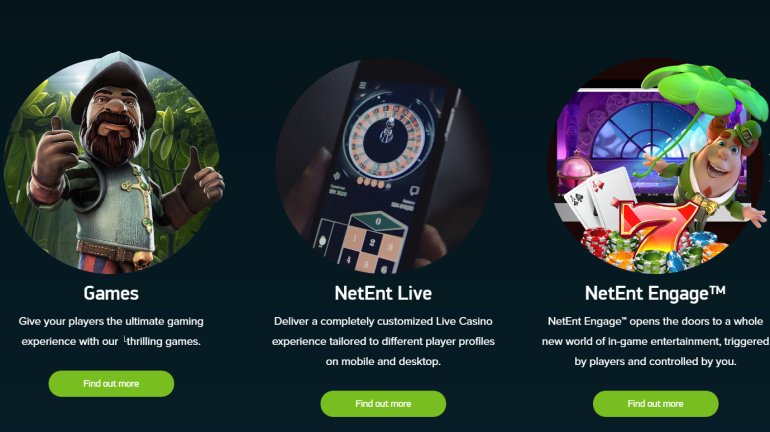 NetEnt software is used by over 170 providers. It won several prestigious awards.
Advantages:
Over two hundred top-class games in the portfolio; Models of all popular genres; Games with unusual features; Progressive jackpots; A NetEnt platform for live casinos; Incredible design; Licenses issued by several regulators; eCOGRA certificates; Numerous settings; Frequent releases of novelties.
Disadvantages:
Users may sometimes come across trivial models with banal features and boring topics.
It should be noted that some casinos offer pirate NetEnt software. We recommend that you should choose the original models.
Yggdrasil Gaming
The company has been releasing online gambling software since 2013. Therefore, it is much younger than many of the largest brands, but it has become a serious competitor for them. Currently, the models released by Yggdrasil Gaming are available at most leading multiplatform casinos, where they are in great demand among customers.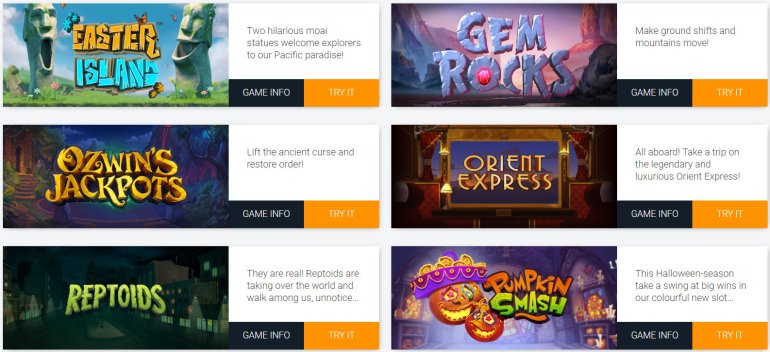 The exclusive quality of Yggdrasil software is confirmed by several Best Provider of the Year awards.
Advantages:
Innovative gameplay features; Good-looking design with vivid graphics features and amazing animation; User-friendly design with various settings; RTP parameters are above the average ones; A wide selection of topics; Intuitive control panel; Software is licensed by several regulators; Games are tested by independent auditors.
Disadvantages:
A small range of models; Only video slots are available in the portfolio.
Yggdrasil does not please its customers with new games frequently, but each release becomes an important event.
Betsoft
The company is widely recognized as the leader among 3D video slot developers. Founded in 2006, the studio releases video slots with the stunning 3D graphics. However its portfolio is not limited to the models of the aforementioned category.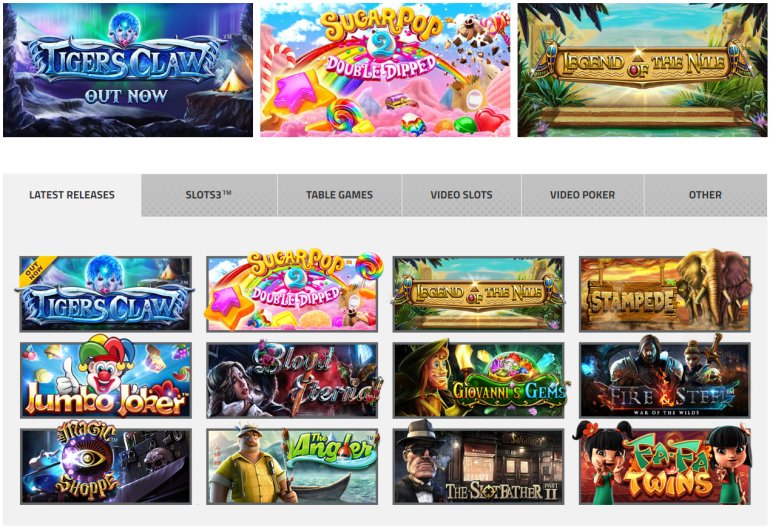 Online games of chance developed by Betsoft won almost all the famous awards and titles. Many models have caused revolution in the world of virtual gambling and have become objects for imitation.
Advantages:
Excellent 3D graphics in slots; An extensive portfolio; Interesting topics of video slots; Gambling games of different genres; An opportunity to adjust various settings.
Disadvantages:
Games are usually memory-heavy and demanding, so that they require high-performance PCs and high-speed Internet.
To develop such high-quality and functional models, it is necessary to spend much time. Thus, Betsoft does not release new video slots frequently.
The company does not seem to focus on the classic gambling games of other types at the moment. The list of traditional table and card games has not been updated for a long time.
Elk Studios
This is a newcomer in the online gambling software industry. The company has been releasing games since 2013. "The hallmark of Elk Studios is unusual video slots that please users with a wide range of characters and functionality.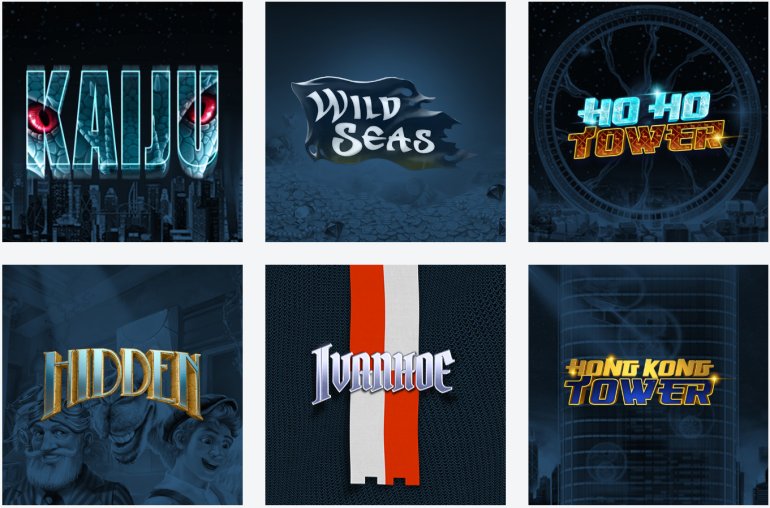 Elk video slots can be recognized at the first glance thanks to: buttons on the reels, a unique menu structure, built-in strategies, and other special features.
Advantages:
Original design; Unique gameplay features; Vivid characters; Built-in betting systems.
Disadvantages:
The range of games in its portfolio is quite limited; Video slots are available only.
If you enjoy playing original slots, we recommend that you should try to test all developments of Elk Studios. Each model of the studio will please customers with interesting characters, unique gameplay features, and colorful design.
Microgaming
This is a real giant of the industry that does not even need to be introduced. Every fan of online gambling is familiar with at least a few developments of this company.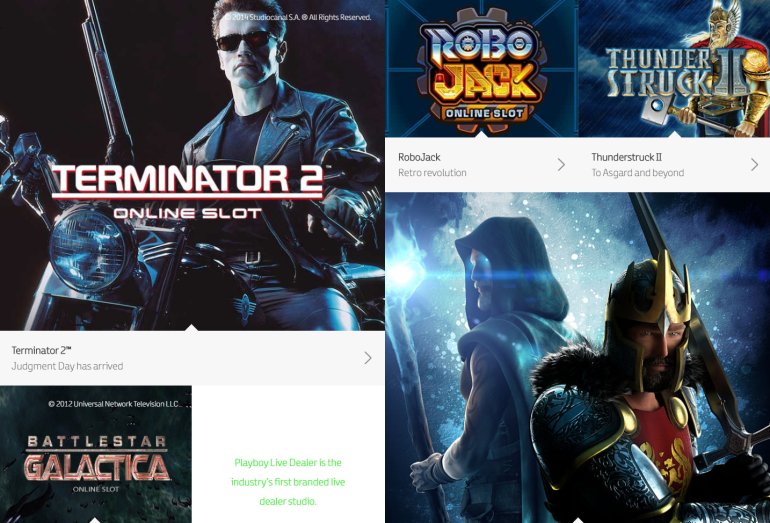 In the portfolio of Microgaming, there are several hundred models of all popular genres, including a wide range of slots, numerous traditional video slots, different types of roulette games, blackjack, poker, video poker, scratch cards, etc.
Advantages:
A wide range of games of all categories; Popular games of different genres; The largest progressive jackpots in online gambling; Innovative solutions in the design and gameplay; Intuitive interface with convenient options; Licenses issued by the leading gambling regulators; Certificates provided by the well-known auditors.
Disadvantages:
Same-type models are released; Some games are not available in certain countries.
We want to add that many casinos offer both download-based and web-based games of chance developed by Microgaming.
Playtech
This is another leader of the industry. Playtech was one of the pioneers in the development of Internet gambling software and achieved impressive success in this segment.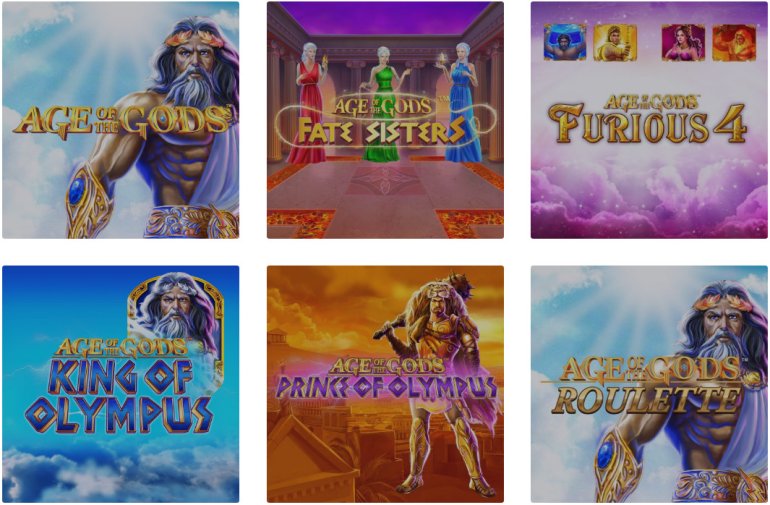 Hundreds of wonderful slots, dozens of various table and card games, as well as unique types of gambling games, are popular among millions of users all over the world.
Advantages:
A wide selection of slots and models of other genres; Popular series of games (for example, based on comics, etc.); Excellent graphics and vivid animation effects of new games; Download-based and web-based versions; Progressive jackpots.
Disadvantages:
Many games cannot be tested for free; Access to games is restricted in some countries.
Although Playtech has been outcompeted in recent years, it still remains one of the leaders of the online casino software industry.
iSoftBet
Models of iSoftBet are somewhat inferior in popularity to the developments of most brands available in our list, but they are worth paying attention to.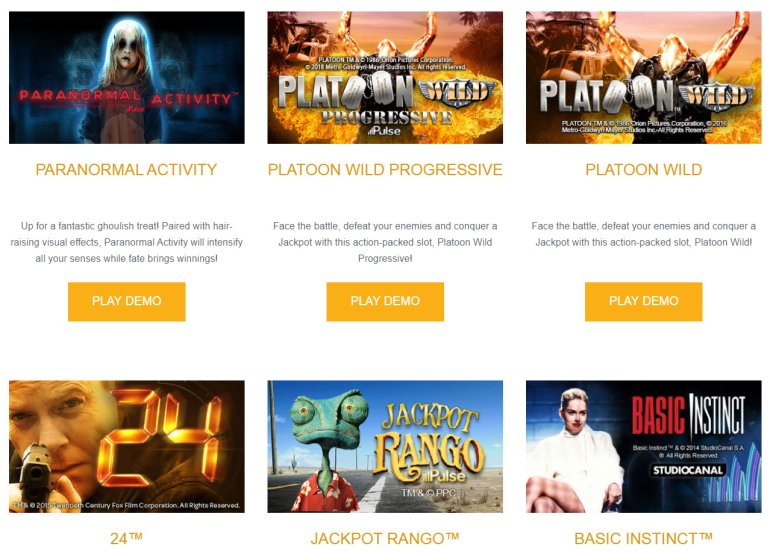 The studio releases really high-quality, fascinating and non-trivial gambling games. Many of them are characterized by unusual design and original gameplay features.
Advantages:
A quite extensive portfolio with games of several categories; Excellent brand slots (based on cult films, etc.); Software is licensed by the governments of several countries; Impressive and distinctive design with vivid animation; Intuitively understandable interface.
Disadvantages:
A limited range of card and table games; Releases of new games are rare.
It is important to note that iSoftBet video slots are characterized by the quite high payout percentage levels.
Quickspin
The company has gained popularity among Internet casino customers thanks to its spectacular video slots with unusual features. Games released by Quickspin are colorful, interesting and not similar to each other (not to mention software of other brands).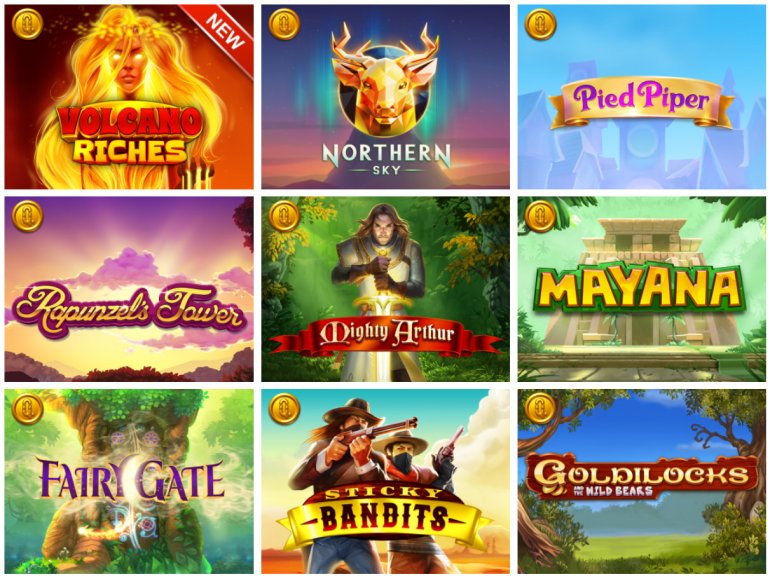 Free spins, respinds, various types of jokers, different bonuses, and prizes please customers in all products released by the studio.
Advantages:
Original topics of video slots; Eye-catching characters; Unique features; Interesting findings of designers.
Disadvantages:
Only video slots are available in the portfolio; A relatively small range of games; Releases of novelties are rare.
Even if you have tested hundreds of models of different brands, the Quickspin slots will surely surprise you. The company employs very creative specialists, so that you should get ready for pleasant surprises.
NextGen Gaming
This well-known software manufacturer relies on fans of colorful video slots with spectacular animation effects. So, they are appreciated by representatives of the younger generation.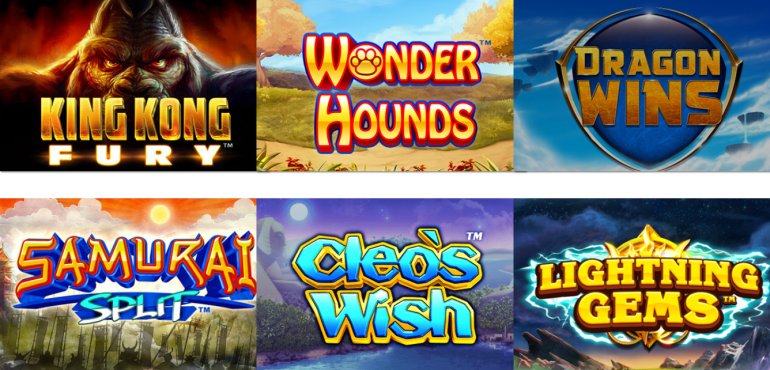 The gameplay is beyond any claims. Bonus betting systems, unusual prize draws, unique free spins, different types of symbols are the major advantages of NextGen Gaming video slots available to users.
Advantages:
Vivid games; Interesting topics; Original options; Exciting gameplay.
Disadvantages:
Glitches can occur on PCs with reduced performance; Only slots are available in sufficient amounts; The portfolio is rarely updated.
NextGen slot machines are attracted by colorful graphics and powerful animation effects, although the selection of prizes and bonuses in the models released by the company will not disappoint customers. An important advantage is the rather high RTP levels in almost all games developed by the company.
Play'n GO
Developers from Play'n GO can boast excellent fantasy. They are able to choose an unexpected topic for a slot and come up with non-trivial game features.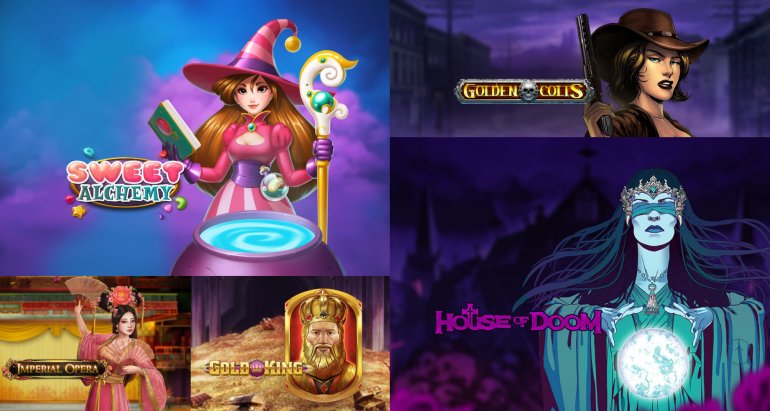 The studio releases card and table games, various versions of video poker, scratch cards, and other types of gambling games for online casinos.
Advantages:
An impressive range of games of various genres; Original gameplay features; Functional interface with numerous options; New models are frequently released.
Disadvantages:
Not all games are characterized by amazing graphics and animation.
RTP parameters of video slots and other games of chance developed by Play'n GO are average.
Rabcat
Perhaps this is the least known developer among the companies mentioned in our review. Its portfolio contains only a few models, but each of them is a small masterpiece.
Before criticizing us for including Rabcat in the list of the best software providers, try to play any of the two editions of the Castle Builder video slot.
Advantages:
Innovative multi-level slots; Interesting topics; Excellent design; Permanently exciting and diverse gameplay.
Disadvantages:
Only some games are present in the portfolio; Novelties are rarely released.
We are pleased to inform you that Rabcat is actively developing, and its games are available at many casinos.
Conclusions
Experts of Casinoz are testing all the novelties of the brands mentioned above. As soon as any developer uploads a demo version of the slot on its website or launches it at an online casino, we immediately test it and write a review. The articles cover all the features of the model, including rules, bonuses, its interface features, options, etc.
Under the reviews, you can share your opinion about the slots. The most interesting novelties are actively discussed on the forum of Casinoz. Join the conversations.
If you find the statements published in the article subjective, its actually true. You may have another opinion.
Do you think that we undeservedly deprived some developers of attention? Write about this fact in the comments. Feel free to remind us of the pros and cons of the software companies that we have forgotten to mention. We encourage you to tell us about the brand games you like the most.
We are really interested in your feedback.