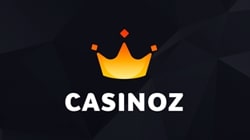 Around the World

How to Play Around the World
Around the World is a game of chance released by Playtech, whose aim is to reach the next destination point overcoming six fields.
At the beginning of the game it is necessary to make a bet. It can be from ten cents to one hundred dollars. At the bottom of the screen there is a wheel with the numbers from one to forty-nine and special symbols. Immediately after the beginning of the game, it will be spun and show a number that will be written in the first field.
Then the player should try to guess whether the next number will be higher or lower than the previous one. He or she is allowed to make one mistake in each interval. The player receives the first penalty point for such an error. The second mistake means that he or she loses the bet. If the player reaches the end of the level, the penalty points are cancelled.
At this stage of the game you can collect your money or continue playing. The higher level you reach, the higher are the multipliers:
The first level - x2.5
The second level - x3
The third level - x3.5
The fourth level - x4
In addition, the wheel contains special symbols that can remove your penalty points, allow you to advance one step forward or automatically reach the stage with the victory.
Around the World Interface
The interface of Around the World is extremely simple. It does not cause difficulties. The user will only need to wager and then click on one of two buttons: Lower or Higher. The amount of the penalty points is displayed in the upper left corner of the screen. If you open the section Menu, you can go to tabs Settings, Help and History.
Conclusion
Around the World is a pretty monotonous but very exciting game, which may be suitable for those who want to take a rest from poker, slots, blackjack or roulette. There is no need to think much playing it, because it is impossible to predict the movement of the wheel. Therefore, you have to make a bet and click on one of the two available buttons relying on your luck.
Play Around the World in Casino for Real Money
Around the World is available at many
large online casinos
running on software from Playtech. You can play it both for free and for real money. You can choose a casino with the help of the logos shown below. It is possible to test Around the World in free mode directly on the portal Casinoz by clicking on the image at the top of this article.