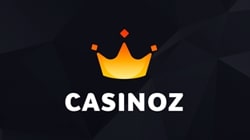 Halloween Horrors

How to Play Halloween Horrors slot online
Every year on October 31st on even of All Saints' Day people celebrate Halloween. This tradition origins from the high antiquity from Celtic traditions, which were inhabiting Ireland and Scotland two thousand years ago. Even the name of this festival is a kind of corrupted acronym of English «All Saints' Night». However, ethnical and mysterious sense of Halloween has given place to fairy-tale childish festival. In the modern time you don't have to protect houses from demons and ghosts, while it is enough to bribe your way out of trouble with sweets to the dressed up children. Actually, childish mind is made the way to like to feel fear, so scaring stories have a place to be. One of such horror stories was even told in Halloween Horrors slot machine.
Halloween Horrors Symbols, Wild, Scatter
Without what can't you imaging Halloween in the modern time? Of course, without Jack's Lantern or, as it is also called Jack pumpkin head and other decorations craved of pumpkin. Surely, it is the first symbol among the icons you can see in this slot machine. Jack Pumpkin Head plays part of Wild symbol in Halloween Horrors slot machine. The smiling yellow skull is Scatter symbol, while the combination formed of the similar symbols with grave stone, where a smile, incredibly similar to Jack Pumpkin Head, is imaged, plays part of the second Scatter symbol. The other standard symbols are a black cat, a bat, a tricky smiling ghost in a white shroud and a black wizard's hat. A green head of zombie and a rotten stub with eyes and open mouth finish the range of the main symbols. At the extra symbols you can see signs of the values of playing cards, such as "J", "Q", "K" and «A». These symbols look like some green creatures, flowing out with slime, as it is imaged in childish cartoons. Actually, all the icons are designed in a simple cartoon style. When the combination is made, light hits the symbols, but we didn't see any spectacular animation.
Jackpots
The jackpot of Halloween Horrors slot machine is 750 coins. The most valuable symbols of this game is an image of hat.
Halloween Horrors Interface
The design of the interface of Halloween Horrors slot machine is quite plain and looks more like a computer flash-game, than like a high quality video slot. The colors are too open and contrast is too hard, there is lots of dynamics, but it is quite primitive. The background is also animated and you can see a witch flying on its broom as well as a family of bats there. Fool moon is shining and green fog is over the bog. And, as there is no other base behind the spinning reels, this dynamic background can be seen all the time during the game. Actually, this dynamics can't be called a disadvantage considering quite a common location of buttons and plain control panel, but it just lives up simplicity of design. The markers of pay lines (all twenty five) are designed in shape of the similar pumpkin heads. There are also pumpkins in the logo and at the background - which such a quantity of orange elements Halloween doesn't make any dark impression. Moreover, if you manage to win any amount, you can consider it the real holiday.
All the nuances of this slot machine are carefully explained in the proper tabs. To find everything out you just have to click at Payment Table button and you would see all the symbols and prizes, which you are provided with with for different winning combinations.
There is an automatic game button, which lets determining a quantity of free spins.
There is a button of Max Bet, which activates the maximal quantity of active lines with value and quantity of coins, which were selected before click at the button.
There is also a green round Spin button, which starts a new spin.
It is possible to reset the parameters by click at small red button.
Conclusion
Halloween Horrors slot machine is provided with a nice animation, good sound effects, which outline this game from others. Bats and witches are flying at the background and add some dynamic to the video slot. Even the numbers of lines, which are designed in style of pumpkins, are thematically connected with Halloween. However, slot machine about Halloween loses its particularity without any humor and it is a mistake of the designer. This free online slot machine could be much more interesting.
Play Halloween Horrors in Casino for Real Money
We highly advise you to test Halloween Horrors slot machine in Sincity online casino. It is not necessary to wait for this holiday to download online slot machine for testing in a training mode or playing by the real money at once. Halloween can start in any time of the year, while the reputable online casino would take care about your money funds and deliver your prize in safety.
Please share your impressions of Halloween Horrors slot machine with us and other readers of casinoz.me. You can write your responses in comments to there review and rate this game. Your opinion is very important for us.