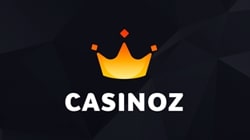 Marvel Roulette

How to Play Marvel Roulette
Marvel Roulette is a European online roulette with a bonus. General rules of the game remain unchanged. Users make bets on different fields, trying to guess the winning number.
All classic types of bets are available in Marvel Roulette. They are conditionally divided into inside (for one, two, three, four or six numbers) and outside (odd/even, red/black, high/low numbers, dozens and columns).
The so-called oral bets (sectors, neighbors, etc) can be placed on an additional racetrack, which is open in a separate window.
A distinctive feature of the Marvel Roulette is a bonus bet. A separate field, which is located above the zero, is provided for it. If a player makes a bet on it and this number wins, the bonus round will begin. This number is situated close to zero on the racetrack of the roulette.
The range of acceptable bets depends on the rules of each casino.
Marvel Roulette Bonus games
The bonus round includes three spins on the three-reel slot machine, whose symbols are the characters of Marvel comics. The higher combination is formed, the larger is the payout, but the payout is guaranteed in any case.
Marvel Roulette Interface
There is no need to describe in detail the interface of the Marvel Roulette, because it is easily understandable. It should be only noted that the game has a convenient control panel, automatic mode, section with statistics, board with the recent winning numbers and other features.
Conclusion
Marvel Roulette is an extraordinary roulette with the original elements of video slots, which is quite unusual. If you like everything new in online casinos, you should test this model. But if you support classic gambling, you should better choose another type of roulette.
Play Marvel Roulette in Casino for Real Money
You can test the Marvel Roulette using training or real bets at Tropez Casino and other online casinos running on software from Playtech. Not all of them allow users to gamble "for fun" without registering, but it is possible to open an account in casinos by a matter of minutes.