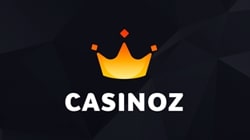 Progressive Blackjack Multi-hand

How to Play Progressive Blackjack Multi-hand
Progressive Blackjack Multi-hand is a
free online blackjack
with progressive jackpots and bonus payouts. It is possible to play it wagering on one-five boxes.
This is an American kind of game. The croupier deals two cards to himself revealing one of them. The dealer never checks for blackjack if it is an ace or a ten.
Progressive Blackjack Multi-hand is played using six standard 52-card decks without jokers. They are shuffled before each deal.
The common rules for blackjack are discussed in a special article on the portal Casinoz. Some features of the American version are described in the publication entitled "Versions of American blackjack."
We are talking about the features of Progressive Blackjack Multi-hand developed by Playtech:
The dealer stands on any 17.
It is allowed to split only once.
It is allowed to take only one card to each split ace.
It is possible to double on any two cards.
It is allowed to double after a split.
If the player makes a double when he or she has a face up ten and the dealer will have blackjack, the doubled bet is returned to the customer (he or she loses in case of blackjack formed with the participation of a face up ace).
There is insurance against the dealer's blackjack, which can be taken in case of a face up ace (it is paid 2:1).
The ten-card hand without bust automatically wins, unless the dealer has blackjack.
It is prohibited to surrender.
The ordinary winning box is paid 1:1. The multiplier for blackjack is 2:1.
In general, we can say that the rules for Progressive Blackjack Multi-hand are very similar to those that are used in land-based casinos on the Las Vegas Strip (with some exceptions).
Progressive Blackjack Multi-hand Bonus games
Progressive Blackjack Multi-hand provides the opportunity to make side bets that allow winning the progressive jackpot and bonus payouts. They can be made only in the presence of basic wagers, but they act independently.
These bets are paid if the first four cards (two player's and two dealer's cards) form the following hands:
Four aces of the same suit - progressive jackpot
Three aces of the same suit - x5,000
Four aces of different suits - x2,500
Two aces of the same suit - x100
Two aces of different suits - x50
One ace of any suit - x5
The winning combinations are formed in successive cards starting from the first one.
Jackpots
The sum in the amount of three percent of each side bet goes to the pool of progressive jackpot.
Progressive Blackjack Multi-hand Interface
We are not going to discuss in detail the interface of Progressive Blackjack Multi-hand. It is more than logical and understandable. In addition, you can download this blackjack with high-quality translations into various languages.
We are going to remind you that all the games developed by Playtech, including Progressive Blackjack Multi-hand, have settings. It should be also noted that there is a button with the image of a hand located between a box for chips and a discard tray. It allows users to exchange the color scheme of the interface.
Conclusion
American rules of blackjack are popular among not all customers. If you belong to the fans of European versions, this may be a reason to prefer any other model to Progressive Blackjack Multi-hand. It is unlikely that you will be able to find some significant disadvantages of this wonderful game.
Playtech has such a
single-hand version of blackjack
, so you can choose the most suitable version.
Play Progressive Blackjack Multi-hand in Casino for Real Money
Europa Casino is a great online casino operating on the platform released by Playtech, where you can play Progressive Blackjack Multi-hand either for money or for fun. This game is also available in other establishments using software of this manufacturer. The portal Casinoz provides you with the opportunity to test this blackjack without registration in free mode.