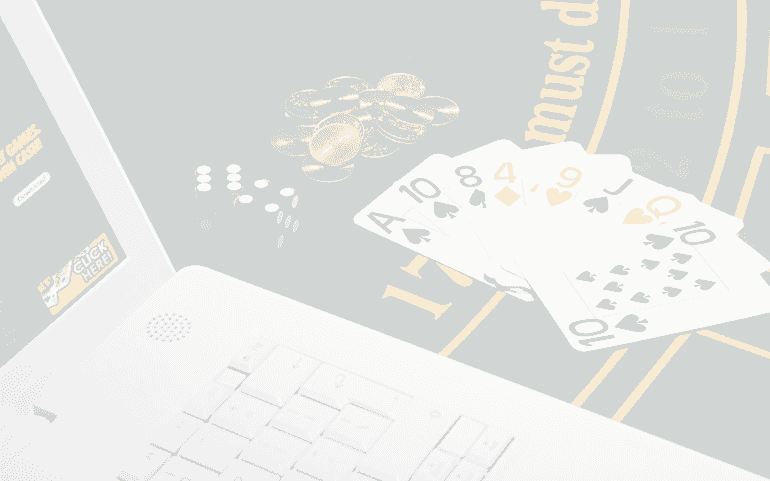 Intro
Vivo Gaming is a relatively young company founded in 2009. The range of games includes table games with "live" dealers, a number of video slots and a sports betting platform. Vivo products are fully adapted to work on mobile devices and support HTML5 technology. For the convenience of users, all games support different currencies and more than ten languages.

Vivo Gaming is a relatively young company founded in 2009. The range of games includes table games with "live" dealers, a number of video slots and a sports betting platform. Vivo products are fully...
Open
Variety of games

7/10

Graphics and Design

10/10

Software and Interface

10/10

Operational stability

9/10

Cross-platform

10/10

Support

9/10

Progressive jackpots

0/10
Best Live-casino Vivo Gaming 2023
The company has managed to acquire a large number of fruitful relationships with such well-known companies as Softswiss, Tipbet, Betsoft, Spinomental, Betconstruct, Everymatrix and others.

Vivo Gaming Review
Vivo Gaming was founded in 2009, making it a software provider with a significant amount of time in the online gaming industry. Thanks to the valuable experience and knowledge gained over the years, the company has developed a moderately wide range of live casino games. It has offices in various locations around the world and its headquarters is in Miami, Florida the Company also offers gaming solutions for land-based casinos with the same idea - to help them expand their operations in this area and provide them with more world-class games.

Vivo Gaming Live dealers
Dealers undergo regular training, so they are true professionals. The company also trains additional staff, these are shift managers, employees who communicate with players in the chat and provide them with support. Such a comprehensive approach to training ensures compliance with high standards of "fair play" and error prevention.
Vivo's dealers have a pleasant appearance and are able to create a friendly atmosphere for players to get the most positive emotions from the game.

Vivo Gaming History
Vivo Gaming was founded in 2009. The company is headquartered in Miami, Florida. The company's products are mainly games with live dealers. But thanks to the signed cooperation with leading developers of slot machines, video slots can be added to the company's portfolio. Also, the developer has a product that allows you to integrate the platform into an online casino for sports betting. This was made possible by cooperation with SBTech. So this is an important collaboration commented CEO Nivi Tobul:
"We are proud to have integrated SBTech sports betting solutions into the Vivo platform, expanding our product portfolio and offering our customers a wider selection of content and revenue streams."
Initially, the company collaborated with the developer NetEnt, but after NetEnt decided to open its own line of board games with live croupiers, the cooperation ceased.
Vivo Gaming offers not only gaming solutions but also the creation of a casino format "white label". It is worth noting the work of the company with land-based casinos, they offer owners to install tables in their establishments for playing live. That will allow regular players to visit their favorite casino at any time.
Broadcasting studios are located around the world, but mostly on the backbone of Curacao.
Brief history:
2014. Signed cooperation agreements with EveryMatrix, Rival Powered
2015 Launch of the Mobile-Friendly Live Dealer platform, games are now available on mobile gadgets. A broadcast studio opens in Manila. Cooperation with SBTech. The company receives the certificate of Global Laboratories International
2017. Agreement with Inteplay
2018. An updated interface for roulette is being released. The company participates in the ICE exhibition in London.
2019. The company's games are available on the Wizabet website. A new version of baccarat, certified in Bulgaria.

Vivo Gaming Live Games
The company's portfolio includes a variety of table games, the most adapted for playing at online casinos. The entire gameplay is broadcasted via video cameras, and players use a simple and intuitive interface to place bets.
In games from Vivo Gaming, it is possible to simultaneously play on multiple tables using the Multigaming function. In the process of testing by Casinoz, all functions worked perfectly. Also, the games are available in different languages, which will allow you to familiarize yourself with the rules in your native language and communicate with the dealer, other users in real-time.

ROULETTE is a classic European roulette.
BACCARAT is the usual baccarat. The developer offers several options for this entertainment
Accelerated version. The time between the start of the next game round is 15-20 seconds.
Four 3D game tables with "Squeeze" option. The most realistic convey the atmosphere of a land-based casino.
Fantasy. Dealers are dressed in costumes of fairy-tale characters.
Early card taking. Players can take up to 6 cards.
BLACKJACK - the game is based on the classic rules of blackjack. Up to 7 users can play at the same time. 
POKER - Caribbean version of poker.
SIK BO - Asian craps. A version of this game from Vivo Gaming has more simple rules.
CRAPS is an optimized version for online casinos. The game is played by two dealers.
DRAGON and TIGER is a game known to most as the Casino War. In this version, instead of the player and the casino fight a dragon and a tiger.
Users have access to game statistics, which can be used to increase the probability of winning. For example, on roulette, you can see a list of numbers that fell in the previous game rounds.

Conclusion
Vivo Gaming is a fast-growing company, especially in the last years of its existence. Interesting is the approach to the development of the company and games in general, they do not focus on the diversity of the game, and popularize their products through the possibility of creating an online casino system "white label".

Pros
Possibility to place bets on several gaming tables at once
Multi-currency
Multilingualism
Ability to communicate with the dealer and other players
Round the clock support in the game
Good selection of games