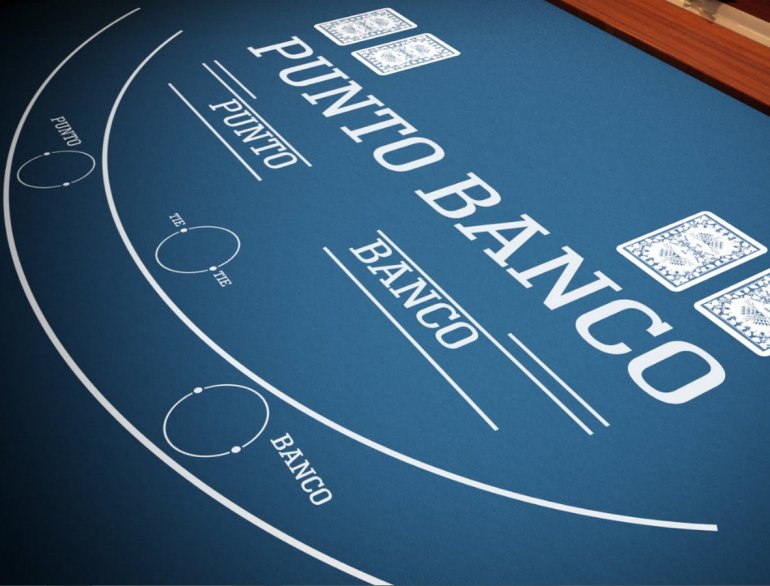 General Description
Punto banco is one of the European versions of baccarat. From six or eight 52-card decks without jokers are used in this game. The game is played at the table with a special layout. Players can occupy any free space with a box numbered from one to sixteen. Only the croupier can deal the cards. He acts on behalf of the casino and plays the role of a banco.
Aim of the Game
The aim of the game is to predict the winner (either a player or banker) and make a bet on one of them, or a tie.
Hands and Card Values
Values of all cards and hands in punto banco are similar to standard bacccarat rules.
Bets
Players can bet on the victory of the banker (banco), player (punto) or a tie (egalite). The bet size is limited to the lower and upper limits of a given table. Bets are made on the box located near the seat of the player.
Gameplay
At the beginning of each round, the banker deals cards to the player and himself. Cards are dealt in turn, starting with the player. Then the player's cards are evaluated. The game can finish after that immediately, or the player can draw a third card, according to the player's rule. Then the banker enters the game. He can either draw a third card or stand.
After that, the player's and the banker's hands are compared. If the player wins, the banker pays for the Punto and Egalite bets, and collects Banco bets. If the banker wins, Punto and Egalite bets lose, and Banco bets are paid (five percent commission fee goes to the gambling house).
At different casinos users can wager using chips and real money, which primarily depends on local traditions.
Basics of the Strategy
Strategy for punto banco does not differ from the recommendations adopted for other types of baccarat. It is more beneficial to make a Punto bet. Users should avoid Banco and Egalite bets in all cases.