1- Casino: So you have had a long day at work, you are tired, and all you want to do is have some rest and enjoy a clam evening at home. What can be better than ordering a large pizza, get in bed and watch Netflix, right?
What if you happen to be a fan of thrilling and fun movies, what can be more exciting than a gambling movie? A movie where action and magic mingle together, and take you to another dimension, a dimension where everything revolves around big big bucks!
Well, if it is the case, you'd better buckle up, because you are in for a long ride!
In this article, I will mention the greatest movies of Gambling that you need to watch in 2019.

This movie has been on the list for a long time now, and I do not think it is going to lose its place anytime soon. This movie was the 8th collaboration between the brilliant director Scorsese and the American gem De Niro. It was released in1995 and written by Nicholas Pileggi. In this movie, De Niro plays the role of a Jewish American gambling handicapper who was asked to predict the operations in Las Vegas, in a casino called 'Tangiers'. 
As a matter of fact, his character was inspired by a real person whose name was Frank Rosenthal who was managing a casino in Chicago in the 70's. 178minutes of thrill, mystery and suspense brought up by the most talented actors (such as the beautiful Sharon Stone) along with a mesmerizing soundtrack which is a mixture of Rock, soul Jazz and blues that puts you in the exact right set and emotion through the entire movie. Casino had a great positive criticism and made it directly to the box office. An absolute must-watch.
2- The Sting:
The sting made a huge success when the director George Roy re-teamed with Paul Newman and Robert Redford. It was released in 1973. The movie tells the story of two men, Jonny Hooker and his partner Luther. These two pals spot a rich gambler, pretend they do not know each other, and start manipulating him by using incredible perplexed methods and schemes. 
The style of the movie is rather seductive and smart, both exaggerated and plain at the same time, and that is, indeed, a part of its charm. The sting does not only displays a crime show, but also gathers distinct elements within it, such as comedy, blood and wit, and that is exactly why you need to give it a try.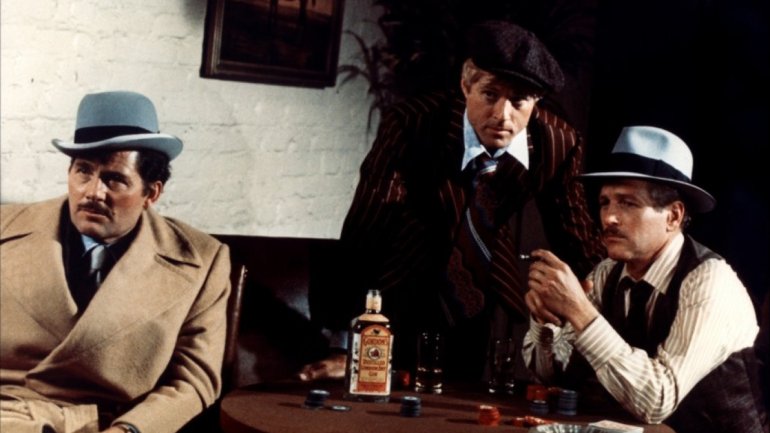 3- The Cooler:
Starring William H. Macy who plays an intriguing character yet a bit strange compared to the roles he usually embodies. In this story, his character is portrayed as a man who has a very bad luck; one of the casinos hire him just to stand at the table, and surprisingly, all people lose their luck and end up losing their bets and the latter makes a great profit for the casino. 
However, as his fortune grows, his luck starts to mend, and soon enough, he brings luck to any gambler leading the casino to a great loss. The movie was directed by American Wayne Kramer, and written by Kramer and Frank Hannah and was released in November 26th, 2003. It is 101 minutes long and made 10million dollars in the box office. It is definitely a movie that puts emphasis on the notion of luck and depicts it marvelously.
4- The Gambler:
This might appear as a dull title, yet it is, to a great extent, one of the most compelling stories written by William Monahan. This movie tells the story of a college professor who is addicted to casino gambling. As the story progresses, the main character played by (James Caan) is immersed deeper and deeper into self-destruction, his mental health deteriorates and his debts increase. 
In fact, this movie is one of the most movies that draw attention to the dangers of addiction and how it can turn one's life upside down. It was released on December 25th, 2014 and distributed by the Paramount Pictures.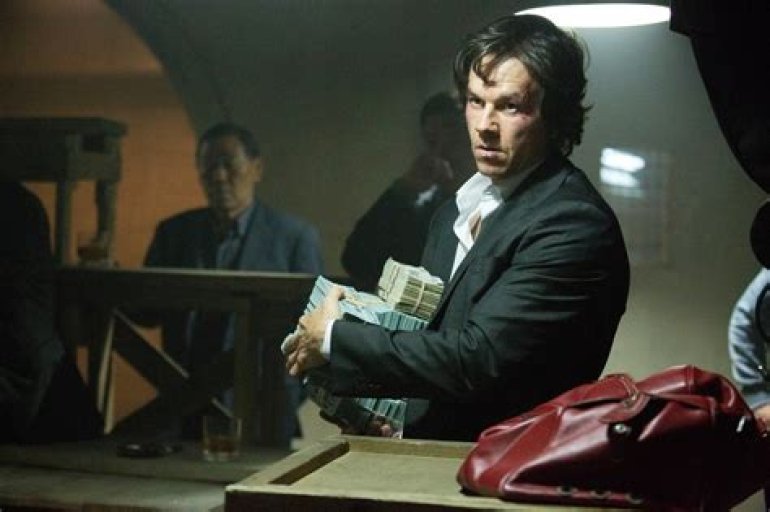 5- 21:
Inspired by a true story, 21 can be seen as a modern classic for casino gambling. Like the Gambler, the main character is a professor of math (played by Kevin Spacey) who trains some smart witty students to count cards in casinos in a trip to Vegas. All kinds of thrilling stories happen, where things get treacherous and tricky, and the drama will take place.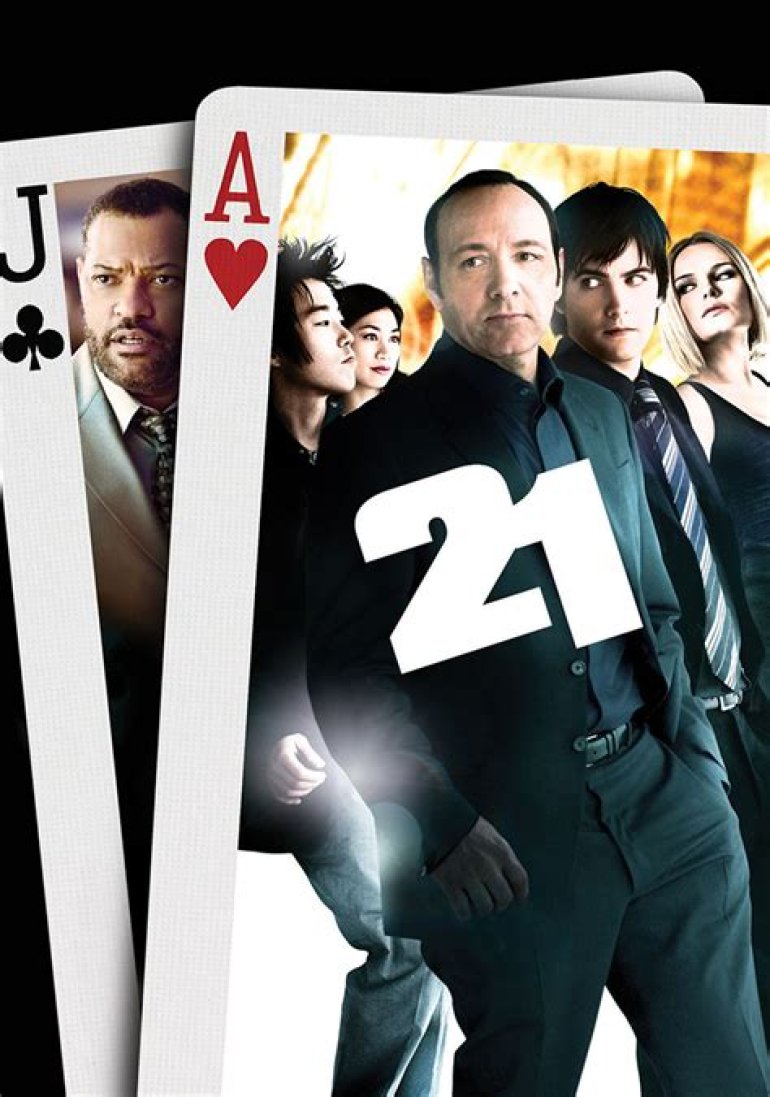 If you have appetite for something to boost your adrenaline, 21, maybe just what you are looking for. It was released in on March 28th, 2008 in the United States and won over 157.9 dollars in the Box Office.
6- Rounders:
Paying your university's fees with gambling money? Is that even possible, you might be wondering? Well, at least it was in Rounders, a movie where an entrepreneur is able to gain money from a poker game and actually pay his college expenses from it. Starring Matt Damon and Norton who generate magnificent and raw performances. The movie itself was successful in shedding light into many poker strategies and techniques and can teach you a lot about Poker. 
The movie is a 90's classic, and was released on September 11th, 1998 in the United States. David Levien and Brian Koppelman , who have done a great job writing the script, sure do deserve all the credits that have been given to them.
7- The Hustler: 
Is an American drama movie that was released in 1961. It narrates the story of a small-time pool hustler whose name is "Fast Eddie" and his big dream to becoming a professional hustler in 'the major league'. This movie portrays perfectly the notion of the anti-hero through the main character, a guy who has a lot of flaws; in which arrogance takes a great part, thus, he wants desperately to make something out of himself. With an interesting plot and a dramatic performance. Ultimately, The Hustler should, undoubtedly, be on your to-watch list.
8- Casino Royale:
A movie that gathers all three geniuses: Daniel Craig, Eva Green and Mads Mikkelsen? Do I really need to say more? This movie is a classic of all time! It was released in 2006 and written by Neal Purvis, Robert Wade and Paul Haggis. This story is a part of James Bond's early adventures as Agent 007 as he gets his license to kill, and we see him assigned to bankrupt a terrorist financier named La Chiffre in a pretty serious poker game. Like any of Bond's adventures, this one is definitely just as fun, exciting and unforgettable. Casino Royale is absolutely be a movie that you will enjoy, for a long time.

9- The Cincinnati Kid:
Rich with great performances( such as Steve McQueen's, Edward G. Robinson's, Ann-Margret's and Karl Malden's); The Cincinnati Kid tells the story of  a kid named Eric " The Kid Stoner", in the peak of Depression-era, who tries to built up a good reputation for him in poker. His goal drives him to compete with "The Man" who is older and much more experienced than he is, leading to a very steamy round of poker. Released in 1965, this American movie was positively reviewed and received a lot of praise from many magazines and newspapers.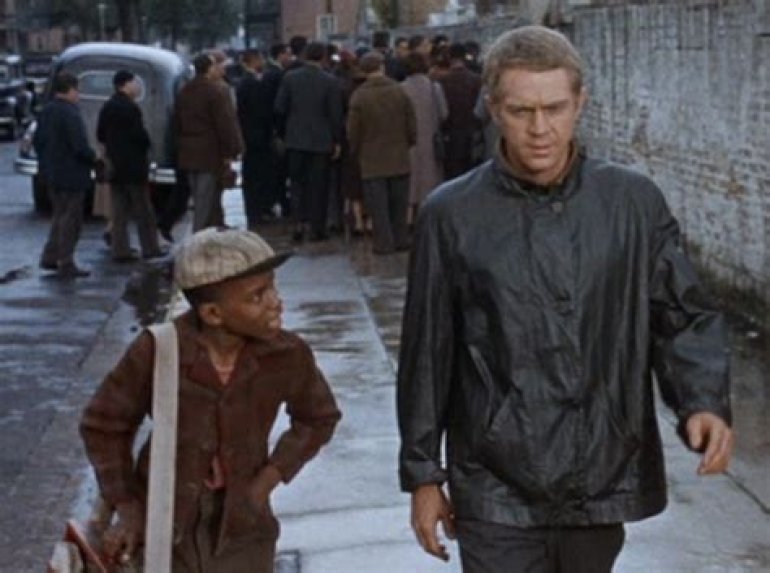 Now that you have all the best options laid out in front of you, what are you waiting for?
Go ahead, get in your comfy Pajamas, turn off the lights, order a pizza and get you a glass of wine, for you do not know what you have been missing out, and sure enough, those gambling movies and masterpieces are not going to watch themselves eventually.