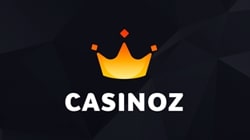 Bonus Blackjack

How to Play Bonus Blackjack
Bonus Blackjack is a free online blackjack with bonus payouts. The game is played using two standard 52-card decks of cards without jokers. The cards are shuffled before each deal.
The range of bets is established by the administration of each casino.
This is an American version of game in which the croupier deals two cards to himself and checks tens and aces for the presence of blackjack. The casinos running on the platform from Microgaming provide single-deck and multi-deck versions.
Let's discuss the basic rules for Bonus Blackjack:
The dealer hits on a soft 17.
It is allowed to double on any two cards, as well as after a split.
It is allowed to make a split up to three times till the formation of four hands.
It is possible to split aces only ones and only one card is drawn to them.
An ace and a ten after a split are not considered to be blackjack.
There is insurance against blackjack.
There is no surrender.
There are standard payouts for basic bets:
Ordinary cards - 1:1
Blackjack - 3:2
Insurance - 2:1
The next section deals with the bonus payouts for side bets.
Jackpots
Progressive jackpots are not provided in Bonus Blackjack.
Players can make side bets that are valid regardless of the basic ones. The sizes of side and basic bets may be different. Payouts for them are made for the formation of certain combinations:
Two first cards of the same suit - 5:2
Jack and ace in the first two cards - 25:1
Jack and ace of spades in the first two cards - 50:1
The side bet is paid even if the client loses on this box.
Bonus Blackjack Interface
It is possible to download Bonus Blackjack with interfaces in different languages in order to make it easier to understand the gameplay if English is not your native language. Brief rules appear when you hover your mouse cursor over a sign. Bonus Blackjack has autoplay, expert mode, various settings and statistics.

Conclusion
Bonus Blackjack will be suitable for all fans of blackjack with bonus payouts. We do not have information about the house edge embedded in the side bet, so we can not advise whether to make it or not. In general, rules that are quite unfavorable for the customers (hitting on a soft seventeen, no surrender and so on) should be noted. However the game deserves the attention of those who are interested in the original variations of blackjack.
Play Bonus Blackjack in Casino for Real Money
Bonus Blackjack is available for customers of Spin Palace Casino and other online casinos running on products released by Microgaming. It is possible to play blackjack both in free and regular modes.