Caribbean Poker Caribbean Poker Review
In many countries, Caribbean poker has been one of the most popular gambling games in brick and mortar casinos. So it is also in high demand in online establishments. Therefore, almost all developers of software for online gambling release virtual variants of this game. The range of SoftSwiss also includes Caribbean Poker and we have prepared its review for readers of Casinoz.
Rating
Excellent
8.20 /10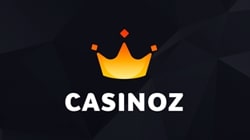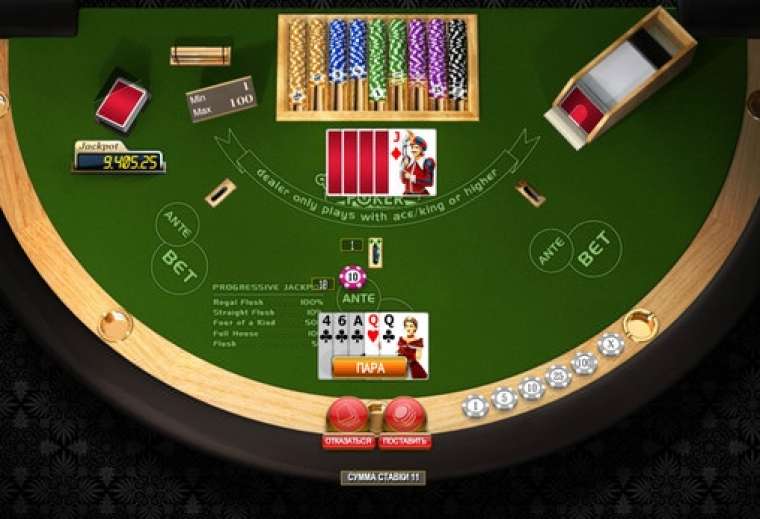 Play Free Demo Caribbean Poker without registration
Casino Evolution is operating on bitcoins, which makes it possible to test Caribbean Poker without registration using conditional bets. To play for money, you will need to open an account and deposit money into it. Players can also test this game directly at Casinoz.
Your opinion is very important to us, so we sincerely want to know your opinion on Caribbean Poker. Share it in the comments and estimate this poker.
How to Play Caribbean Poker
Caribbean poker of this brand is played according to classic rules. A standard 52-card deck without jokers is used. Cards are always shuffled before dealing.
Bets are made only on one box. They vary from one to one hundred credits.
The goal of the game is to beat the dealer by getting a stronger hand than him. Gamblers can also get payouts if the dealer does not have the minimum combination.
Standard poker hands from ace with king to a royal flush are paid in Caribbean poker. Odds for raise are the following:
Ace-king - 1:1
Pair - 1:1
Two pairs - 2:1
Three of a kind - 3:1
Straight - 4:1
Flush - 5:1
Full house - 7:1
Four of a kind - 20:1
Straight flush - 50:1
Flush royal - 100:1
The gameplay is simple and consists of several key steps. First, the user makes the ante. The croupier deals five cards to the client and himself, facing up only one his card. The player estimates his hand and the dealer's face-up card, making one out of two possible decisions:
To fold and lose ante.
To click on Raise to continue the game (this bet is equal to two antes).
In the second case, the dealer shows his cards. If he does not have the minimum combination, which is an ace-king, he pays the customer the ante with odds 1:1 and raise is returned.
If the dealer has a combination, he compares his combination to the dealer's hand. When the dealer has a combination with a higher rank, the player loses both bets. If he beats the dealer, ante is paid 1:1, and raise is paid according to the above-mentioned odds depending on the hand.
As you can see, gamblers can not exchange cards and purchase the sixth card. Caribbean Poker does not have other options that are available in some other variants of five-card poker.
The round is finished.
Caribbean Poker Interface
It is not necessary to describe in detail inscriptions of the control panel.
Bets can be made by chips with the value of 1, 5, 10, 25 and 100 credits. Just select the desired chip by the mouse and place it on the field.
The panel has two buttons to control the gameplay. The inscriptions on them vary according to the situation (New Game, Repeat, Fold and Raise).
There are buttons in the upper right corner of the screen. They are used to open a window with odds, rules, settings, etc. It is also possible to turn off the sound, expand the window to full screen or quit the game.
The developer does not offer to download Caribbean Poker. It can be run directly in the browser. It should be admitted that the game is being downloaded very quickly even if you have a weak computer or slow Internet. There is also a version of poker for playing on mobile devices.
Should You Play Caribbean Poker for Real Money?
Caribbean Poker is a high-quality online version of Caribbean poker with the classic rules, user-friendly interface and basic settings. In short, if you like this game of chance, you can test this model. Certainly you will enjoy it.
Gamblers will find basic
recommendations and advices on strategy
and tactics of Caribbean poker in the separate article. Study them before making the real bet.