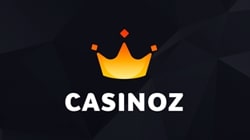 Poker 3 – Heads Up Poker

How to Play Poker 3 – Heads Up Poker
Poker 3 - Heads Up Poker is an online version of hold'em poker that allows playing against the house. Actually, the customer's opponent is supposed to be another player, but it is clear that he is not real. Moreover, users can choose one out of several characters. The game is played according to the rules of heads up poker (i.e., one on one).
A standard 52-card deck without jokers is used in this game. Standard poker hands are valid in this model. They are compared according to traditional principles.
The rules for Poker 3 - Heads Up Poker don't resemble those that are adopted for ordinary variations of
Casino Hold'em
. They are closer to traditional hold'em (information about them can be found in the special section on the site Casinoz.)
The goal of the game is to beat your opponent by collecting a better five-card hand from two pocket and five community cards. The gameplay consists of traditional stages. In each of them users can fold or make a fixed bet. The decision in each round is firstly made by customers.
If both opponents reach the end of the hand, the showdown will occur. The owner of the highest-ranking hand will get the pot.
It is difficult to predict the opponent's algorithm in Poker 3 - Heads Up Poker. It has been known that he folds very frequently.
The range of bets may vary from twenty cents to five hundred euros. This is a sum by which you will increase a bet.
Poker 3 – Heads Up Poker Interface
Poker 3 - Heads Up Poker has a stunning interface with three-dimensional graphics that is amazingly realistic. While playing you feel like to be in a brick and mortar casino. Besides, all characters against which you can play have not only different appearances. They also have different patterns of behavior and manners.
There are a few buttons and other elements on the screen of Poker 3 - Heads Up Poker. This fact only increases the realism. Let's briefly describe them:
Deal allows dealing cards for the indicated bet
Repeat allows repeating the previous bet
Change Stake is used to change the bet size
Call allows increasing the bet
Fold is used to stop playing and lose already made bets
Pot + Bets shows the pot size
Balance shows the number of credits on the account
There is a window in the lower right corner. It displays both your cards and your current poker hand. Options are unavailable.
Conclusion
Poker 3 - Heads Up Poker seems to be an excellent solution for those who enjoy playing poker but prefer to play with a virtual opponent rather than with the real one. It simulates the rules of hold'em (in a shortened version) better than all other models. This kind of poker has both amazing graphics and stunning animation.
To be sure, not all recommendations for Texas hold'em can be used in Poker 3 - Heads Up Poker. Nevertheless, many of them will be useful to gamblers. Later, we will try to develop the optimal strategy of Poker 3 - Heads Up Poker for our readers.
Play Poker 3 – Heads Up Poker in Casino for Real Money
Poker 3 - Heads Up Poker can be found at various online casinos that use the platform of BetSoft Gaming. Many establishments (for instance, Mr. Green Casino) make it possible to play poker without registration for fun. If you want to wager real money, you will need to open an account.