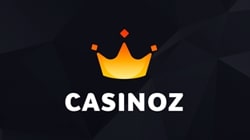 Pontoon Pontoon Review
It is not a secret that the popular card game of chance Pontoon is, in fact, a simplified variant of blackjack. It is also necessary to gain more points than the opponent without exceeding twenty-one. Customers of some online casinos running on software developed by Playtech have the opportunity to play it directly on the PC screen.
Pontoon is interesting to all fans of blackjack who are fond of different versions of this game.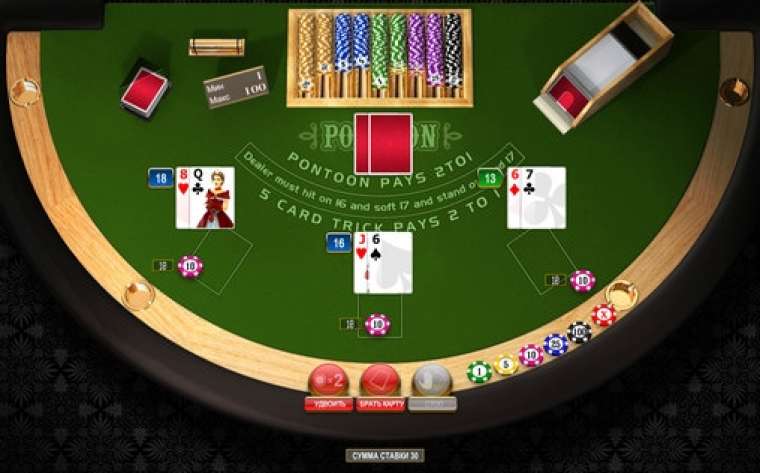 Play Pontoon
Pontoon released by Playtech is an online card game created on the basis of the classic Pontoon but with some differences in the rules. The game is played using eight standard 52-card decks without jokers (we are going to remind you that the decks without tens are used in the classic variant). The cards are shuffled before each deal.
The aim of the game is to collect higher score compared to the dealer's cards without exceeding twenty-one.
Pontoon is available in several versions: single-hand, three-hand or five-hand. The range of bets is established according to the rules of each casino. At Tropez Casino it reaches three hundred dollars, and EuroGrand allows betting up to $1,250.
Let's discuss the basic rules and regulations:
The croupier deals two cards to himself at once. He lays them both face down and checks for pontoon (an ace and any card worth ten points, the analogue of blackjack). If he has this combination, players don't take cards.
The dealer hits on a 16 and a soft 17.
The player can not cancel hitting if he or she has a 15.
There is no insurance against blackjack.
There is no draw. If the scores are equal, the dealer always wins.
It is allowed to double on any cards. Any number of cards can be taken after a double.
It is allowed to split any cards of the same values (for example, a ten and a queen).
An ace and a ten in a hand formed as a result of a split are considered to be pontoon.
Any five cards without bust beat a standard 21 (5-card Charlie).
Pontoon manufactured by Playtech has the following payouts:
Ordinary box - 1:1
Pontoon - 2:1
Five-card Charlie - 2:1
The card values are classic for common rules of blackjack.
Pontoon Bonus games
Additional payouts, except for those that are described above, are not provided in Pontoon.
Pontoon Interface
It is easy to master the interface of Pontoon. It is enough to know the basic rules for blackjack in order to understand how to play it. Just keep in mind that the button Fold means the cessation of taking cards.
Pontoon has all necessary options and detailed description of rules.
Conclusion
In general, Pontoon developed by Playtech is a British variant of this game. The version with almost the same rules can be found at online casinos running on the platform from Net Entertainment. It is called
Pontoon Professional Series
.
Pontoon requires the special basic strategy, which differs from the strategy that is used for European blackjack. You can not see any dealer's card. There are also other differences. In the next articles we will try to provide you with it.
Where to play Pontoon for free or real money?
Users can download Pontoon for free at Tropez Casino, EuroGrand Casino and in some other establishments running on software from Playtech. All of them allow customers to test this game in free mode.