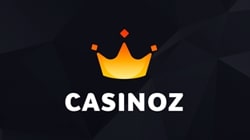 Precious Anuran

How to Play Precious Anuran
Precious Anuran is a 3D online keno with an original design and unusual particularities of the gameplay. Eighty balls, numbered in order, are used in this online game.
The aim of the game in Precious Anuran keno is to receive a payoff for the winning balls, which an Anuran shoots with fire balls in. It would shoot twenty times. Herewith, the balls are moving by labyrinth with a magic sign in the center in a chain. It triggers a bonus function (please read about it below).
Actually, the player is a passive spectator in Precious Anuran online keno. His aim is to select an amount of the bet and quantity of balls he is going to play by. After it everything is automated.
An amount of the acceptable stake is in range from twenty cents to fifty euro in Precious Anuran. Playing Precious Anuran online keno is possible by four, eight or twelve balls. A quantity of hits, necessary to get a winning, depends on a quantity of used balls (you can see payment indexes in brackets):
The game by four balls – two (x2), three (x7) or four (x25) hits.
The game by eight balls – three (x1), four (x3), five (x10), six (x30), seven (x100) or eight (x1000) hits.
The game by twelve balls – five (x3), six (x7), seven (x15), eight (x40), nine (x100), ten (x250), eleven (x500) or twelve (x2000) hits.
Consequently, it is possible to win one thousands euro, playing by the maximal bet.
The theoretical payback index of Precious Anuran also depends on a quantity of balls, used in the game: 96,1% for four balls, 96% for eight balls and 96,3% for twelve.
Precious Anuran Bonus games
The bonus functions of Precious Anuran online keno are the extra multipliers and prize fireballs from the Precious Anuran. When Anuran hits a magic sign, situated in the center of the labyrinth, with a fireball in a standard game, the player gains a right for additional shots, while the winning can be calculated according to extra multiplier from x1 to x5. You can fine all data by chances of getting different extra multipliers in the informational section of this game.
Precious Anuran Interface
Precious Anuran online game is available only in English language. The following tips would help you to study out the particularities of the interface:
A single arrow – a standard game.
A double arrow – an accelerated game.
Balance – a state of the account.
Win – an amount of the payoff.
Bet – an amount of the bet.
Auto Play – an automatic game mode.
The fireballs can be marked manually or you can trust it to the computer in Precious Anuran.
Precious Anuran online keno is provided with various user's settings (such as sound, an automatic game, speed of the gameplay, graphics resolution and etc.). It is not necessary to download Precious Anuran online keno, because it is available in a flash mode.
Conclusion
Precious Anuran is an interesting kind of online keno with additional functions and a colorful design. A spectacular animation impresses a lot. The bonus options let the payers get larger payoffs.
Play Precious Anuran in Casino for Real Money
Playing Precious Anuran online keno for free as well as for the real money is possible in EuroSlots Casino, where it is allowed to launch online slot machines even without registration in a training mode.
We would be grateful to you for responses about Precious Anuran keno. Please write it in comments and don't forget to rate this game.