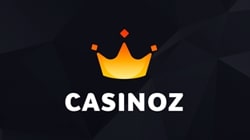 Super Fun 21 Blackjack

How to Play Super Fun 21 Blackjack
Super Fun 21 Blackjack is an online blackjack with additional bonus payouts. One standard 52-card deck without jokers is used in the game. The cards are shuffled before each round. Wagers can be made only on one hand (from one to one thousand dollars at Spin Palace Casino).
The aim of the game is to score more than the dealer without exceeding twenty-one. Let's consider the basic rules for Super Fun 21 Blackjack:
If the dealer has a face-up ace or ten, he checks for blackjack (if it is present, the player's bet loses without dealing cards).
The croupier hits on a soft 17.
Blackjack of the players always beats the dealer's blackjack.
It is allowed to double having any number of cards and any score.
It is possible to double after a split.
It is allowed to split any two cards of the same value (for example, a ten and a queen).
It is allowed to make a split three times in a row till the formation of four hands.
It is possible to split aces several times.
It is allowed to surrender regardless of the dealer's upcard and the number of cards (including after a double).
There is insurance against the dealer's blackjack (if an ace is face-up).
Basic winning are paid 1:1. Blackjack is paid 3:2, and insurance is paid 2:1. Super Fun 21 Blackjack provides bonus payouts, which are discussed below.
Super Fun 21 Blackjack Bonus games
Bonus payouts in Super Fun 21 Blackjack are provided for the following hands:
Blackjack of diamonds is paid 2:1.
A hand that is composed of six cards but has less than 20 points always wins.
A hand with over five cards whose score is 21 always wins and is paid 2:1.
These payouts are not available after a double.
Super Fun 21 Blackjack Interface
You can download Super Fun 21 Blackjack for free. If you're familiar with the basic concepts of this game, you will understand it easily. Super Fun 21 Blackjack has various options. It has a basic strategy table, which can be used in during the gameplay. It is also possible to run autoplay. In general, it is a very convenient game due to its user-friendly interface.
Conclusion
Super Fun 21 Blackjack is a very interesting
version of blackjack
. Most deviations from standard rules provide advantages for players. For example, you can surrender at any time, and blackjack player is always higher than the same combination of the dealer. On the other hand, the dealer hits on a soft seventeen, and this is a disadvantage for customers. Keep in mind that there are bonus payouts, although they are not very frequent.
Play Super Fun 21 Blackjack in Casino for Real Money
You'll find Super Fun 21 Blackjack at many online casinos using software from Microgaming. They all provide an opportunity to play blackjack both for free and for real money. The publications on the website Casinoz will help you to learn more about this wonderful game and choose the optimal strategy.