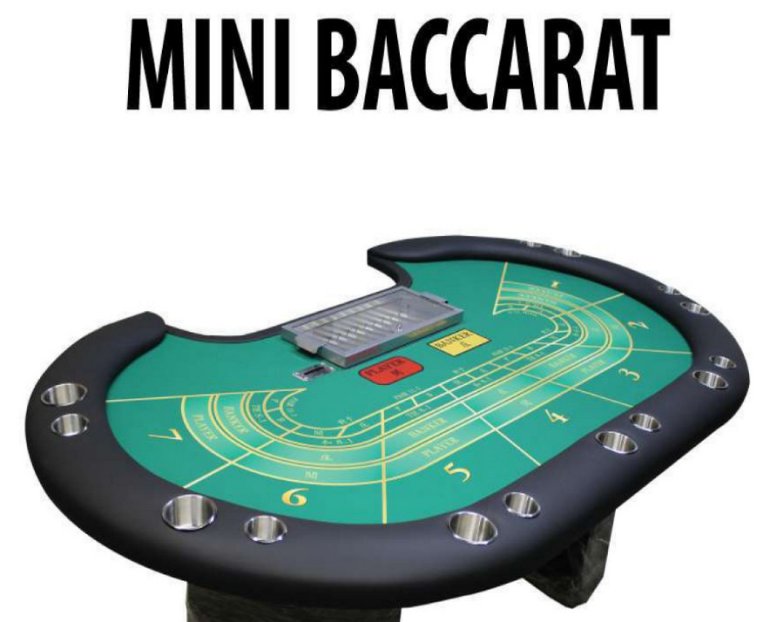 Baccarat is a popular card game that is played at all casinos of the world. You should rather make high bets while playing baccarat. Therefore, online casinos offer their visitors a simplified version of this game. It is called mini baccarat. It is not necessary to make big bets in it.
There are the following rules for mini baccarat
The main aim of baccarat is either to guess the winner - the player or the dealer, or predict a tie. The user should only make a bet, and the dealer will make the rest. Eight decks of cards are used in mini baccarat. The game begins when the customer makes a bet on the outcome. Then the croupier deals two cards to each player. To determine the hand value, it is necessary to add together the values of cards. However if the resulting amount exceeds ten, it is necessary to subtract 10.
Values of Cards
ace has a point value;
king, queen, jack, and ten are worth 0 points;
other cards are worth face value.
If the hand value is eight or nine, it is referred to as excellent. Excellent hand wins automatically. In some cases, it is necessary to add a third card to the two initial cards. This happens in the following cases:
if the player and banker have excellent hands, a third card is not dealt;
if the player's hand value does not exceed five, a third card is dealt;
if the banker's card value does not exceed five, and the player has not yet received a third card, a third card is dealt to the player;
if the player has drawn a third card, the banker decides whether to draw an additional card or not in accordance with the player's card value.
As soon as a third card is dealt, the winner is determined by comparing the hand values. If the hands are equal, a tie is announced.
Payouts:
a bet on the banker - 1:1 (-5% that is a commission fee);
a bet on the player - 1:1;
a bet on a tie - 8:1.
Strategies for Mini Baccarat
The simplest system for mini baccarat is to constantly wager on the banker, because the banker has a higher probability to win. Despite the fact that bets on a tie provide the highest payout, users should avoid them, since in this case the house edge is 14%, which practically gives the gamer no chances to win.