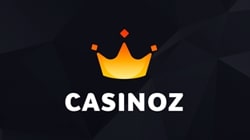 Bonus Poker

How to Play Bonus Poker
Bonus Poker is an online video poker, which is played with a standard 52-card deck without jokers. All cards are shuffled before each deal.
The aim of the game is to collect a paid combination provided by the rules. If necessary, it is possible to exchange from one to five cards once for free.
It is allowed to wager from one to five coins. Their values can be from twenty-five cents to five dollars at Crazy Vegas Casino, and the total bet reaches twenty-five dollars.
The standard poker hands starting with a pair of jacks are valid in Bonus Poker. The only exception is the fact that there are three types of four of a kind: a four of a kind from fives to kings, a four of a kind from deuces, threes or fours and a four of a kind from aces (enumerated in ascending order).
A royal flush is paid disproportionally if you play betting five coins, so it is necessary to make such a bet.
We will not describe the gameplay in detail, because it has nothing unusual. You just have to make a bet, receive cards, exchange unnecessary cards and hope that a paid hand will be formed.
In Bonus Poker there is a round in which it is possible to double your payout. You need to find a card that is higher in rank than the dealer's card among four hole cards. If you succeed from the first attempt, the payout will be doubled. The mistake immediately leads to the loss of bet.
Bonus Poker Bonus games
Four thousand coins for a royal flush if you play betting five coins can be considered to be a bonus payout. Other bonuses are not provided in this game.
Bonus Poker Interface
Anyone who is familiar with video poker can easily master the interface of Bonus Poker. We are going to explain the functions of buttons and other elements for those who are still learning how to play:
Bet One is used to select the bet size in coins (you can click on the corresponding column in the paytable)
Bet Max allows betting five coins
+/- allow selecting the coin value
Deal allows dealing cards
Double is used to try to double your payout
Collect allows collecting the payout
Help provides information
Exit allows exiting the game
Coins shows the bet size in coins
Bet shows the bet size in credits
Win shows the winning amount
Auto-hold mode is available in Bonus poker, but it is unnecessary to follow its advices.
Conclusion
Bonus Poker is a fairly good video poker, which will please fans of a four of a kind. We will teach you how to play it in future publications in the section Strategy. Meanwhile, keep in mind that you should always wager five coins. If you are not confident in your skills, use the advices in auto-hold mode.
Play Bonus Poker in Casino for Real Money
You will find Bonus Poker at Crazy Vegas Casino and other online casinos running on software released by Microgaming. They usually provide the opportunity to play both for money and for fun. It is possible to play this video poker without registration for conditional bets directly on the portal Casinoz.