 About
Funny HipHopopotamuses are the wonderful creatures, which are crazy about music and dancing and are ready to hip from morning to the late night. Indeed, «HipHopopotamus» game tells us about forward-minded hippopotamuses which are interesting in hip-hop and its esthetics so much that they can make a special group of a kind with the same name of this game. We don't know if they are still rocking in their African savanna, but they make it very well at the reels of this game. «HipHopopotamus» online slot machine is going to show you it!
Rating
Excellent
8.33 /10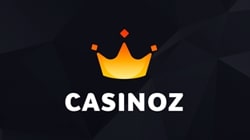 Play Hip Hopopotamus
«HipHopopotamus» is the three reeled non-progressive classic slot machine developed by Micorgaming company, which has just one pay line. Talking about extra features, it is provided with a bonus round, while an amount of the jackpot is 5000 dollars.
You can find everything in this game, even the bonus round.
The reels are situated at the center of the screen, together with nudges, bonus features and wins.
The players can stake different number of coins which denomination varies in range from ten cents to ten dollars per spin.
This model has no automatic spins, because the game is full of different features. It requires different actions from you and you have to make decisions, so it is not about simple spins. If the automatic game always stuck at the bonus features, it was useless option.
This video slot can boast with boosts, celeste, nudges, repeated nudges, holds and other features which make the gameplay quite complicated for those who like simple classic slots, so you better learn the rules of the game before you start playing.
Everything happening at the reels is performed in the animation at the left part of the screen.
Hip Hopopotamus Symbols, Wild, Scatter
The range of gaming symbols of «HipHopopotamus» slot machine combines traditional for classic slots signs and objects which belong exceptionally to the design of the video slot in a funny way. This way, «Bar» symbol looks absolutely standard, as well as a red apple, but the traditional seven is designed in style of a diamond amulet. The range of other icons includes a barrel of pain for wall graffiti, white sneakers, a huge red boom-box, a round medallion with a dollar sign and, finally, a microphone held by a hand in golden gloves. The most valuable symbol is an image of a HipHopopotamus in a stylish cap wore backside and «jackpot» title.
Hip Hopopotamus Bonus games
The bonus round of «HipHopopotamus» slot machine is also unusual and has lots of features. Every feature has an original name: Hippo, Funk you up, Rap it up, Beats Rhymes and cash, Rappers Delight, Grand Master Cash, Like a Jungle as well as HipHopOpotamus.
Jackpots
The range of bets acceptable in «HipHopopotamus» video slot varies from ten cents to ten dollars. The maximal payoff is 5000 dollars here.
Hip Hopopotamus Interface
Although the standard for classic online slot machines design of the screen combines together the gaming field, the payment table and the logo, in this model the spinning reels are located in the center. They look great in the frame of golden chain. The payment table doesn't look like table at all and it merges with the colorful background where you can see a brick wall with the typical graffiti and a DJ desk with scratch discs. The bonus game takes place at the special screen with different background where you can see images of night Bronx, yellow New York taxi and part of bridge construction under which HipHopopotamuses are partying. At left you can see the HipHopopotamus itself. He is dressed up in a white sport suit and a plenty of golden chains and holds a boombox at his shoulder. The line shows the message about the gameplay and it is just about to write: «Winner!».
The gameplay is lived up with different funny comments in the bottom of the screen. When the player gets a nudge, the hippopotamus comments it with different words and behaves like a gangster. He also comments the bonuses, reminding you that he is a guy from Bronx. All these effects, music and interesting atmosphere of the game in humorous style attracts the gamblers a lot.
Conclusion
«HipHopopotamus» free online slot machine, which is available even without registration, attracts so much not only by an opportunity of free game, but by the excellent gameplay. However even of you are attracted by chance to download this video slot free, you are not going to get real prizes in fun game. That's why we recommend you not wasting your time and go directly to the online casino and play enjoying the game and all the opportunities of different features, which are presented in such a plenty here that it would be silly not to use it.
The topic of this game is much more funny than most of the traditional slots with their features and prizes usually have. «HipHopopotamus» can be recommended as fictitious slot machine.
Where to play Hip Hopopotamus for free or real money?
Where can we party in a company of funny huge melomaniacs without any harm from them? We recommend you to do it in Betfair Casino - the quality and secure online casino, where you'll be paid with your prizes whatever is happening there.Please share your impressions of «HipHopopotamus» slot machine with us and other readers of Casinoz. You can write your responses in comments to the review and rate this game. Your opinion is very important for us.