 About
If the ranking of the most favorite topics for design of slot machines would be made, racing would be in the top five slots along with the Ancient Egypt, Atlantis, Money and Mafia. Actually, there is nothing unusual. Gambling can be compared on the degree of personal emotions to risky racing on the highway. And here and there wins or losses are always immediately obvious and visible. You can check this on a new slot called Casino Racing that is dedicated to racing.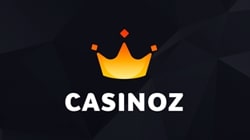 General description
Casino Racing is a five-reel video slot with twenty paylines, manufactured by Globotech. The game uses a wild symbol and a scatter. There is a bonus round.
Symbols
A juicy and bright visual style of symbols that is not typical for Globotech immediately strikes the eye of those who have already had experience with slots of this manufacturer. This time it has refused its primitive simplified style. All icons are pleasing to the eye due to full-colored design. They include: a bright red gear stick, a highlighted in red tachometer, red lights of moving in the distance road, a shine of chromium-plated rims and a checkered flag. The wild symbol shows a low-slung car for street racing with yellow graffiti. The bonus symbol shows a racing girl in sexy outfit, announcing the start of the race. The scatter symbol has an image of a motorcycle racer. Multicolored signs of cards "J", "Q", "K" and "A" are available on the other symbols. Each of them looks like a glossy and shiny nameplate.
Jackpots
The range of bets varies from $0.01 to $1.00. The jackpot in this game is fixed. Progressive jackpots are not provided in the slot Casino Racing.
Interface
In addition to non-trivial graphics, Globotech has abandoned its traditional layout of the screen in a virtual slot machine, which is standing in the hall of a casino. This time, it includes reels in the background of the silhouette of a sports car. Glossy colorful markers of paylines correlate with additional multicolored letters of symbols on the reels. The inscription with the logo of the game at the top is accompanied by the checkered racing flag.
Conclusion
The slot machine Casino Racing has a very fascinating and attractive topic, which always provides intrigue. The variety of options will help you to win a big prize.
Where to play for free or real money?
The slot machine Casino Racing from Globotech can be found at Azartplay Online Casino.