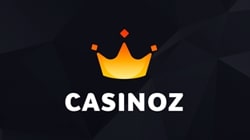 European Blackjack European Blackjack Review
The multi-deck European version is one of the most common variations of blackjack. The fundamental difference from the American variation of the game is the fact that the croupier does not deal a hole card to himself. Initially he receives one upcard and draws the remaining cards after players.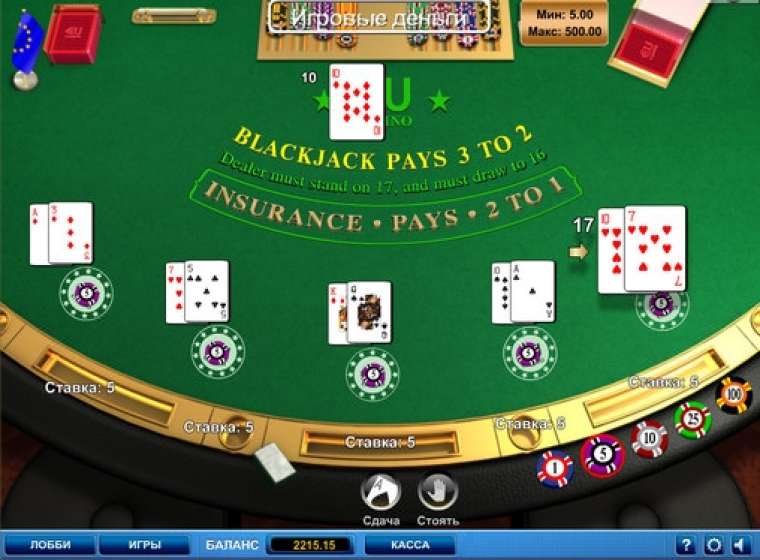 How to Play European Blackjack
European Blackjack from Cryptologic is a
European version of blackjack
. It is possible to bet on one-five hands in the range between two and fifty dollars. The game has the following rules:
Six decks, which are shuffled before each deal, take part in this game.
The dealer does not receive a hole card and he is the last one who draws cards.
The dealer stands on a soft 17.
Natural blackjack is paid 3:2.
Insurance does not exceed half bet. It is paid 2:1.
It is allowed to double in case of any first two cards.
It is allowed to double after a split.
A split can be made three times (till the formation of four hands).
It is allowed to split the cards of the same rank (for example, J and K can not be split).
It is allowed to split aces once.
Blackjack is not formed after a split.
European Blackjack has no surrender.
It is prohibited to draw a card having a soft 21.
The gamepley of European Blackjack is very simple. You need to select the coin value and make a bet on any number of hands (from one to five). You can wager different amounts. After clicking on Deal the virtual croupier will deal the cards.
Then you need to make decisions concerning all hands. Then the croupier deals cards to himself and makes payouts.
European Blackjack Interface
If you are familiar with blackjack terms, you can easily master the interface of European Blackjack manufactured by Cryptologic. We are going to explain the functions of the buttons, just in case:
Deal is used to deal cards;
Hit allows drawing a card;
Stand is used to stop drawing cards;
Double is used to double and draw one more card;
Split is used to split cards forming two hands;
Rebet allows repeating your bet;
Rebet & Deal is used to repeat your bet and deal cards;
Clear Bet is used to remove bets;
Settings is a section with options;
Game Speed is used to adjust the game speed.
In the game you can customize autoplay mode (Auto-Bet), indicating the patterns for certain situations. There is also an automatic strategy that can be modified.
Important data on the game are displayed in the windows Balance, Paid and Bet. In addition, the advices appear in pop-up windows, and all the stages of gameplay are announced verbally.
Conclusion
This version of blackjack will surely please fans of the opportunity to bet on five hands, inability of the dealer to get a hole card and other options. The major disadvantage of the rules is a complete unavailability of surrender. Keep in mind that all the cards are shuffled before each deal, so there is no sense in
counting cards
.
European Blackjack has a user-friendly interface that is intuitively understandable to every fan of gambling.
Play European Blackjack in Casino for Real Money
European Blackjack is offered by the popular online casino called InterCasino both in free mode or for real money. You will be able to find a lot of gambling games there.