 No Zero Roulette Review
Every more or less experienced fan of roulette knows that a certain house edge is embedded in this game. It means that the real odds of the victory are not proportional to payouts. However the situation is leveled, if you remove a zero from the roulette wheel and leave bets unchanged. But such a game is useless for casinos, because it will not allow earning money.
Experts from Alfaplay created a version of online roulette with no zero with fixed commissions for players who make bets. The house edge in No Zero Roulette can be reduced to 0.05%, but you should always play betting the maximum amount available at the table.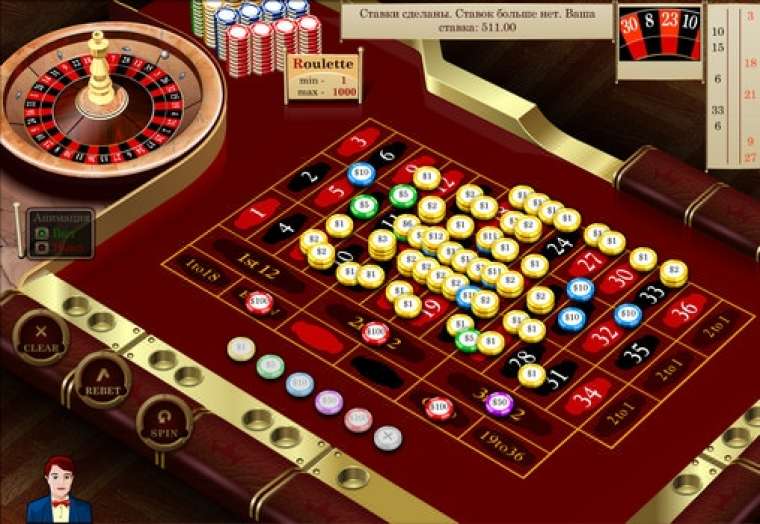 Play No Zero Roulette
No Zero Roulette is a virtual roulette from Alfaplay created on the basis of the European variation. It differs from the original version in the absence of zero on the wheel and the layout. As for the other rules, they are standard.
No Zero Roulette provides users with the opportunity to make traditional inside (without those that include zero) and outside bets. It is impossible to play using the racetrack, so gamers can not wager on sectors or neighbors.
Casinos running on software developed by Alfaplay offer three roulette tables with no zero, which differ in ranges of bets. So it is allowed to wager 0.01-1$, 1-10$or 5-100$on a single number and 0.5-10$, 10-100$or 100-1000$on even chances. Each table has fixed fees that are removed from players' accounts for betting. This fee is five cents, two and a half and five dollars, respectively.
Commission fees are explained by the fact that the roulette without zero has no house edge, because the payouts are made according to the actual odds. Therefore, the higher amount you wager, the more profitable the game becomes.
No Zero Roulette Bonus games
No Zero Roulette differs from European roulette in the absence of zero and changes that are caused by this fact. So, there are no bonus payouts.
No Zero Roulette Interface
Anyone who has the slightest idea about roulette will be able to master No Zero Roulette. There is nothing unusual in its design. Bets are placed with the mouse cursor. It is possible to repeat the bets made in the previous spin.
Gamers can turn off the animation to speed up the gameplay. Fans of silence can also disable the audio effects. In the upper right corner there is a display with the recent winning numbers and zoomed image of the wheel pocket in which the ball has stopped.
In general, the interface of this roulette is quite user-friendly, although it has its disadvantages. For example, you can not clear bets from the field one by one. The layout can only be cleared completely.
Conclusion
If you are going to
play
No Zero Roulette, you should always make the highest bets. This will help you to minimize the house edge (0.5%), so that even at the cheapest table you should wager one hundred dollars per spin. If you are not ready to do that, give preference to the classic European (or better French) roulette.
Where to play No Zero Roulette for free or real money?
No Zero Roulette is available at all online casinos running on software released by Alfaplay. Casinoz recommends that users should test it for real or conditional bets at Slotico Casino, Melonati Casino or Slava Casino.