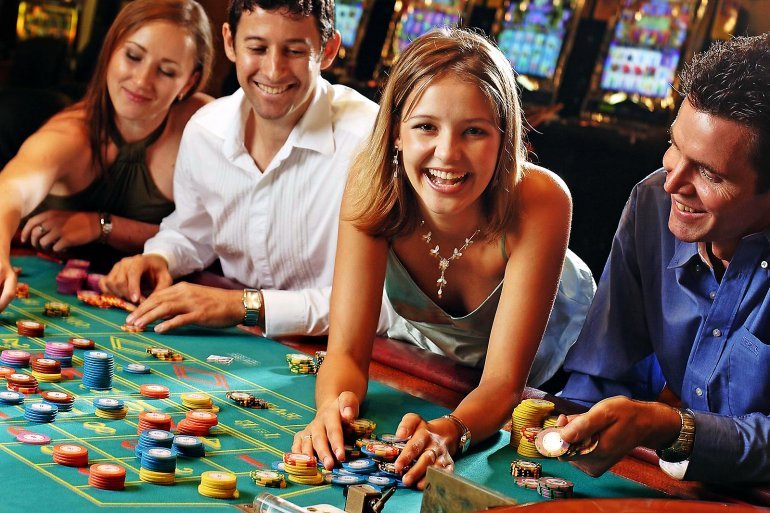 All games offered to customers in real or online casinos can be divided into three groups. This is a conditional division, so do not treat it as an attempt to create a strict classification. Also note that games where clients play against each other are not considered in this article.
Only the chance
The first group includes games where the result depends only on chance (you can call it luck, fortune or something else). Whatever actions you may have taken, you do not change their mortgaged house edge. These games include European Roulette, most classic slot machines and video slots, scratch cards, almost all arcade games and so on.
You can try using all betting systems or buy dozens of computer programs whose creators promise you to win - they will not help. Expenses for their purchase are not justified.
You only can choose the most profitable games, bet within your funds and enjoy the process, hoping for the best.
Nowhere without skills
The second group consists of games where the house edge depends on the actions of players. Of course, in each individual session the result can be any one, but on a long interval you can achieve the best results if playing according to the optimal strategy. These games include blackjack, video poker, all classic poker versions and others.
Frankly, prevailing over the online casino is possible in a very few games. Usually, they are versions of video poker or blackjack with very liberal rules. In others, you can only minimize the house edge.
But this is good, because you can use casino loyalty programs. Besides, you can take part in free promotions, sweepstakes, lotteries or competitions without initial contributions. Such events are held almost in every decent casino. We will not talk about bonuses - good suggestions in this regard in modern casinos are almost gone.
So, you have the opportunity to compensate for a couple percent of loss due to the casino, with a variety of benefits provided to players. It's not so easy in practice, but quite real (real casino players cunningly do it for decades).
Skills go to the background
The third category are games where users have an impact on the casino's advantage before the start of each round.
For example, craps. In this game, there are a lot of bets, and they have different casino advantage (from tenths of a percent to more than thirty percent). Consequently, smart client make only the most favorable bets significantly increasing the chances of a favorable outcome. They can not tip the scales in their favor, but act as an equal to a casino.
Baccarat also belongs to this group. A player makes a bet and then just watch hi distribution. But he must know that the regular bet on the draw means the inevitable catastrophe, so it must be discarded.
In some slots, jackpot is given only at the maximum bet. It means that players who bet less deprive themselves of the opportunity to fight for it, thus increasing the casino advantage.
In addition, there are slot machines with unusual features (second spin, and the like). Before you use them, make sure they help you, not a casino.
In the French roulette, chances are profitable on the field, because at zero, a half of the loss is returned to the client. But in the American version, which is the worst version, it is a very very bad bet.
There are many examples. It is,ore important what games you prefer.
Choosing between skills and chances
First of all, it's a matter of personal preference. Only few can actually earn on casino games. Almost all professionals do it in land based casinos where they count cards in blackjack, do small frauds and so on. The remaining players come to the casino to get the adrenaline hoping that they are lucky today.
If you do not know how to play blackjack, video poker or any other game that require skill, do not make bets for real money. It will be easier to achieve a good result in the slots, the roulette, craps, even if you read about this game a couple of articles on Casinoz.
Automatic deduction of cards in video poker or a basic strategy in online blackjack by leading brands also helps. But it is still better to rely on your own skills.
Those who constantly master some games of this kind, already made their choice. And fans of slots shouls not forget that some of them can have a little influence on the result (even if it started).
Good luck to you!