 Wheel of Fortune Review
In many countries, there are game shows on different TV channels in which participants spin the wheel trying to win all sorts of prizes. The most famous among these programs is Wheel of Fortune premiered on U.S. television in 1975.
Many online casinos offer such gambling games. GloboTech offers its own version of Wheel of Fortune, which we are going to discuss in this review. It is incredibly simple and very convenient.
Rating
Excellent
8.80 /10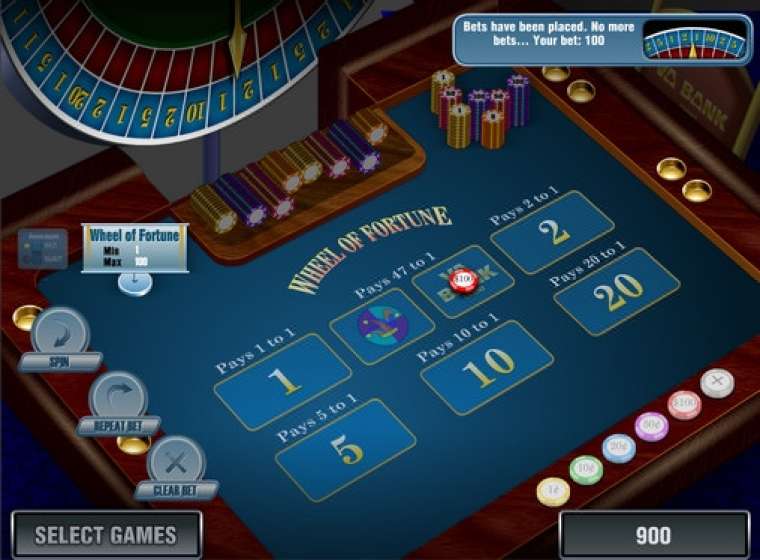 Play Wheel of Fortune
Wheel of Fortune is an online gambling game in which users place their bets on different sectors in the hope to win. In fact, it can be considered to be a simplified version of roulette.
There are seven different sectors in Wheel of Fortune. They are arranged randomly on the wheel. They are presented in different quantities and payouts for them also differ, respectively. Let's discuss them:
24 sectors "1" - 1:1
15 sectors "2" - 2:1
7 sectors "5" - 5:1
4 sectors "10" - 10:1
2 sectors "20" - 20:1
1 sector with a logo - 47:1
1 sector with a fool's cap - 47:1
The player makes a bet within the affordable range on one or more sectors and spins the wheel. When it stops, the payouts for winning bets are formed, and then a new round starts.
Wheel of Fortune Interface
The interface of Wheel of Fortune is very simple. To master it, there is no need to be an expert on online gambling. The following buttons are used to control the gameplay:
Spin allows starting a new round
Repeat Bet is used to repeat bets
Clear Bet allows removing all bets
The game settings allow users just to disable animation.
Conclusion
You can independently evaluate the profitability of various bets, calculate the true odds and compare them to multipliers. For example, there are fifty-four sectors. The logo is shown only on one of them. Therefore, the real odds are 53:1. The multiplier for this bet is 47:1. According to this principle, you can assess all the available options.
In general, Wheel of Fortune is one of the least profitable games for customers at all online casinos, since the high house edge is embedded in it.
Where to play Wheel of Fortune for free or real money?
You'll find the gambling game Wheel of Fortune at Azart Play Casino and other online casinos running on software released by GloboTech. Users can test Wheel of Fortune without registration directly on the portal Casinoz.